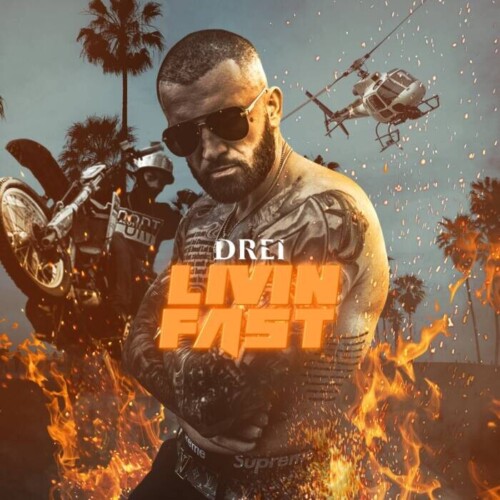 Drei, through his music label Renegade Territory and distributor Foundation Media, will be releasing his new single and official video for "Livin' Fast" on June 29 th , 2022 – as he continues to extend his catalogue into the millions of views.
Drei has brought a unique voice and dimension to the music industry that hasn't been seen before – European-born, American-based (Los Angeles) with a melodic flow and physical look that packs a powerful punch.
Drei is the first European artist that is authentically embedded into hip-hop, and has already leveraged his diverse musical flow and singing for a solid list of A-list collaborations that are part of his upcoming releases. His upcoming releases features artists such as Vory, The Game, DMX and Rick Ross – with many other A-list hip-hop and Latin artist collaborations on the way. Some of his past collaborations include Sean Paul and Rich the Kid.
Beyond music, Drei is a multidimensional creative and entrepreneur who has deep tentacles in sneaker culture; a range of consumer businesses including hotels, restaurants, consumer beverages, and real estate; as well as in basketball.
Follow Drei:
IG:
@dreiros
YouTube:
https://bit.ly/3SooulT
© 2022, Tedfuel. All rights reserved.