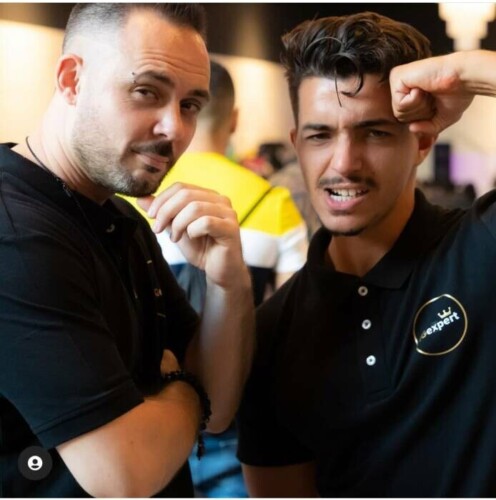 'Eddy Klf'  is a French-raised rapper currently working out of Paris. Initially focused on business and music, 'Eddy Klf'  spent much of his time in France and his early days in Paris focused on other ventures outside of music. He always loved it, though, and spent some time freestyling before he began to take it seriously.
'Eddy Klf' has not always had success right in front of him. 'Eddy Klf'  has been through a lot as both a boy and a young man, with those experiences weathering him and giving him strength as he navigates other obstacles life throws at him. One thing about 'Eddy Klf' is that he is authentic. He's self-made. He grinds. He works hard for what he's earned.
'Eddy Klf' is not only an extremely talented artist but a successful businessman. 'Eddy Klf'  is an incredibly talented individual. He consistently is looking to better his career in music and industry.
Recently, he released his first studio album dubbed ""RYTHME"," which he spent many weeks working on, creating his beats, and remastering the project to make it exactly how he wanted it. Check out 'Eddy Klf' on all platoform. Don't miss out!
IG : @eddyklf • 
© 2022, Leonard Magazine. All rights reserved.