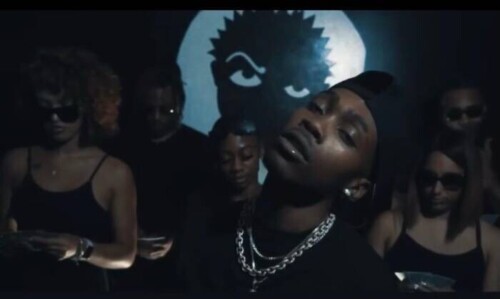 Gary, Indiana is widely known as the state that spawned out the Jackson 5 and from that superstar group came the icon that is Michael Jackson. Right now we have to place the attention on the city's newest talent, Trae Simba. His catchy style of melodic hip-hop is music forward but still pockets him in the mix of todays music. When hearing his music you can hear influences from some of the past and presents most extraordinary acts. Artist that include, Lil Wayne, Kanye West, Drake, Lil Durk and even Chris Brown to name a few.
Coming from Gary, Indiana Trae Simba knows he has to make his mark on the music industry in a big way, but the people of his city already feel like he has exactly what it takes and they fully support him. He is well know throughout the midwest, where he has performed in venues like the Lucas Oil Stadium, and captured fans in the south at events like the Atlanta Spring Fest in 2022. Trae Simba has stated that he wants to cement his legacy in the music industry by creating music that is with the times but at the same time is not restricted from going into the future with his thoughts and ideas, with plans that this will create generational wealth for his family and increase his core fan base.
With 100+ hours spent between the recording studio and performing on stage, coupled with professionally doing music for six years he is dedicated to his craft. This has definitely helped in creating a name for himself the music industry and helps when it comes to continuing on a successful path. With a huge stage presence that is incomparable to anyone else, he is always capable of gaining the attention of everybody in the room. He is a highly motivated individual and his efforts in his craft soon caught the attention of, J Rock The Label, who saw the artist as someone who was next to blow and decided to add him to their roster of other talented acts, and after being featured on a few shows of the 1017 Tour, they too have big plans for Trae Simba. Keep with Trae Simba through the links below.
Instagram
Facebook
Spotify
© 2022, Leonard Magazine. All rights reserved.