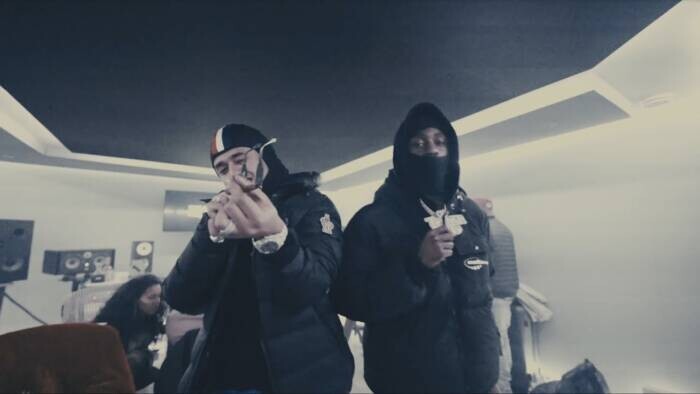 Since releasing Goat World a couple of years ago, Nafe Smallz has released a number of solo albums and collaborated with a number of artists, including Nines, M Huncho, Wretch 32, Chip, Miraa May, Young Adz, and more. That doesn't mean the Luton emcee dropped off the radar in 2020. In addition to collaborating with Huncho for DNA, a top-10 charting record with quality assistance from Yxng Bane and Adz, which was followed by the two-song release Overnight in May. Smallz has also contributed his talents to songs including Nines "Realist," Bane "Dancing On Ice," Unknown T "No Forgiveness," SL "Super High," Skrapz "Money/Problems," Wretch 32 "All White/Interlude," Young T & Busgey "Prada Bae," and Dappy "Say Less."
Nafe Smallz makes his big musical return this week with "Elegance," a song which he records with Lil Tjay from New York. A collaboration between LukasBL, Kristian Rosendal, and Icee Red, "Elegance" connects the artists' understanding of money, women, and the pursuit of success:
With the release of "Elegance", Suave has also released a video that mainly focuses on Lil Tjay and Nafe Smallz chillin' in a cannabis and eye-candy-filled studio. During the night, the iced-out artists can also be seen possessing large amounts of cash and high-end vehicles.
© 2022, Jonathan P-Wright. All rights reserved.