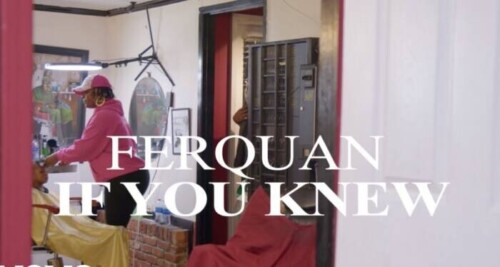 As a former street hustler, Quan (aka FerQuan) has seen and been through a lot. With a new lease on life, the self-proclaimed "Rap-Sing King" is now a savvy businessman, actor, and musician dedicated to sharing his personal testimonies through music and serving as the voice of reason for today's emerging street emcees. "If You Knew" is a brooding Trap-Soul tune that does just that by detailing some of Quan's most traumatic experiences in the streets. The song finds Quan effortlessly transitioning between soulful crooning and melodic, auto-tuned double-time raps about his brushes with the law and near-death experiences. Through it all, Quan finds solace in the song's hook as he sings "I'm just thankful I don't look like what I've been through".
Quan shares the song's Zoo-directed music video, ahead of the single's Friday release to all major digital streaming platforms. The video was shot at Quan's Kingz Nation headquarters in Atlanta.
"If You Knew" serves as the first single from Quan's Balladz EP, which will serve as the second half of the forthcoming King Quan Project: Barz & Balladz double EP. Barz, the full-length project's first half, was released exclusively on Bandcamp on March 25th. The King Quan Project: Barz & Balladz album will be released on all DSPs on August 26 via Kingz Nation/Soulspazm and will serve as Quan's first full-length project since 2017's Point Of No Return.
Pre-order/save the King Quan Project: Barz & Balladz album here.
Stream/purchase the Barz EP via Bandcamp here.
© 2022, Seth Barmash. All rights reserved.