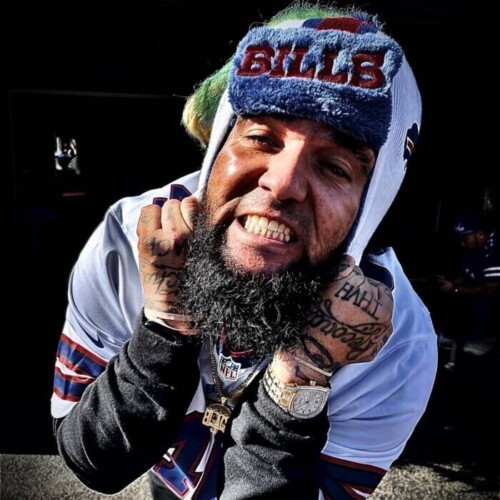 The path to success is not always easy – just ask aspiring artists , and they will tell you the tiresome, persistent process that has kept them awake on many nights. As you continue to pursue your career dreams, reading up on some successful artist stories can help boost morale, especially if you already have a successful plan, you need a boost of encouragement , CheekoFUE is just that a Hip Hop artist from Miami who used to sell dope now he sales hope.. he is an inspiration to the world. He is someone who was able to find a way to transform his negatives to positives through music. For this Christmas he will be involved in a toy drive to bring gifts to underprivileged families .
CheekoFUE is also part of an annual back to school give away we're they are given away TVs , book bags, haircuts, school supplies, food, and will have live performances. CheekoFUE has become a philanthropist and is very family and community orientated .
currently with 3 songs on fm radio with Dj Jelly @djjelly4real
"ONE". "MOTION" w/ @Yoson_Tala007
"COUPLE RACKS" wI @gankgaank36
His Next project "BUCK THE JACK" will be releasing 1st quarter of 2023. Cheeko also shares he has a reggae record with platinum reggae artist DON YUTE called
"BBLnWNE" and a Latin trap project set to be released called "ASTA LA MUELTE". With many accomplishments under Cheeko's belt many more are still to come.
To stay locked in with CheekoFUE tap the links below.
Instagram:
https://instagram.com/cheekofue?igshid=YmMyMTA2M2Y=
Music: SINGLE – Couple Racks
https://music.apple.com/us/album/couple-racks-feat-gank-gaank-single/1633138800
https://music.apple.com/us/album/motion-single/1586426461
© 2022, Leonard Magazine. All rights reserved.