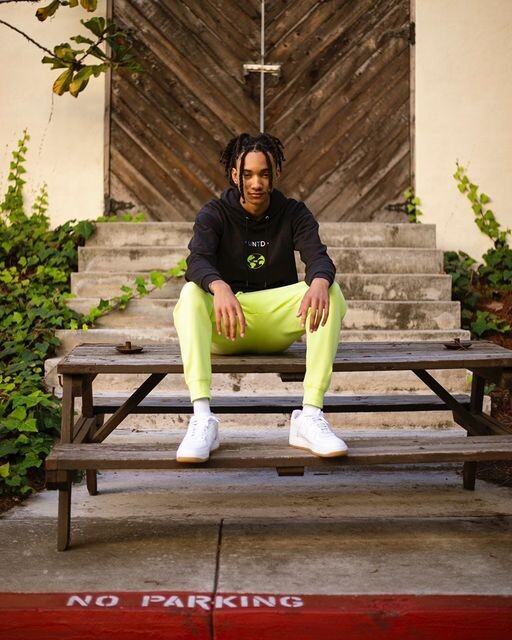 In all parts of the creative world, a person should always appreciate an artist. Whether or not they are brilliant, their guts to take the lead should be admired. We've met a lot of musicians in the music industry; some come from a musical background, while others don't have anything to do with music. Independent musicians are garnering a lot of attention in today's world because of their passion and daring to be recognized among the world's finest artists.
Many young artists are also coming to the play which shows that the generation today is serious about their dreams and careers. We are very fortunate that the youngsters are so dedicated to their work. They are helping society through their music by exposing some of the serious matters that are not discussed publicly.
There is one such young artist who is all set to change the music scene with his musical artistry. He is known by the name of "J J". In just 21 years, he has been drawn to music and as I discussed the dedicated youngsters, we can consider him an example. 
J J is a Chicago-based rapper and songwriter whose original name is Jordin Jefferson. He was born for the stage and to make music. Let's check out his interesting music. J J belongs in the northwest suburbs at the age of eleven was enthusiastic about the musical world but never thought about taking it as a career. Until a few years ago, when his work was appreciated and received positive responses. 
His songs seamlessly blend hip hop and rap and his songwriting are like icing on the cake. This makes any of his projects a complete banger. His golden touch in the music world began at the end of 2019 with the release of his first single in 2020.
J J has a lot of processes as well, and today we will be showing the audience the BTS of all his projects. The creative process begins with a beat. His music is full of feelings, which is essential for every artist. Depending on what the chorus is, his verses should be tied to the story's plot. J J has always been a recluse, which is why he uses music to share aspects of his life.
The project which is closer to J J's heart is his hit single "My way" which aided him in making songs for himself and being loyal to his talent, ultimately making him happy. He is proud of what he is doing now since it has helped him become a better person. For J J, the music went above and beyond in converting him into a positive person.
Now coming to his personal life, J J prefers hanging out with his team and his close friends. It is his family and friends who are the backbone and motivation for making a dream a reality.
"Know and recognize that you will not see results overnight," J J advises young aspiring artists. As an artist, developing your brand and your music is one of the most difficult and time-consuming tasks that require a great deal of accuracy and patience. Keep your efforts constant and have a definite goal for yourself and everything else will fall into place."
J J has a lot in store for his admirers, and we're in for a treat if we get to meet him. We will be ecstatic to be a part of his adventure and will promote and assist him in every way we can.
Spotify  | Official Website  | Instagram
© 2022, Seth Barmash. All rights reserved.