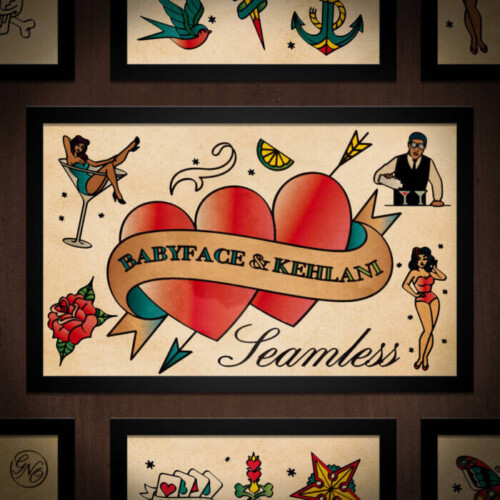 As of right now, Babyface is busy completing the final touches on his highly anticipated album, Girls Night Out. The project will feature the vocal talents of some of the most popular female R&B artists today, including Ella Mai, Queen Naija, Ari Lennox, Kehlani, Doechii, as well as others. Babyface and Rika Tischendorf are co-producing Girls Night Out, which is set for release on October 29. "Keeps On Fallin" provided fans with a preview of what's to come from Babyface's collaboration with Ella Mai.
In today's (Aug. 12) release, the 12-time GRAMMY Award winning legend returns with "Seamless," the new single from his upcoming album, which features an assist from Kehlani on the chorus. As Kehlani points out, relationships have their imperfections:
The announcement was accompanied by the announcement that Babyface recently signed a record deal with Capitol Records. His first release under the label will be Girls Night Out. It is an honor and humbling experience to sign to a legacy label like Capitol. In addition to welcoming me with open arms, they have treated me as a member of the family. This is what it's about," said Babyface, about his new home team, which he describes as people who love music as much as he does. " It is a great pleasure to be a part of such an exciting project and I am excited about everyone on it. The way it was written reminds me of when I did Waiting to Exhale and I'm eager for everyone to hear."
© 2022, Derek Charles. All rights reserved.