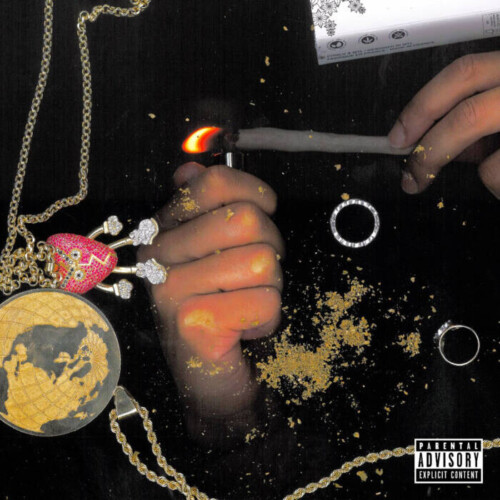 Montreal rapper Lou Phelps staked his name in the city's underground scene with a rare ability to navigate skittering, off-kilter instrumentals with a nimble flow fit for any occasion. Today, the innovative artist announces his new deal with Rostrum Records, and shares his new single, "Here We Go," a glitchy groove from his upcoming EP, Touché, coming August 4th. Though he has been proficient behind the boards for years–he was the first person to teach his brother KAYTRANADA to use FL Studio–this invigorating new banger is the first officially-released song that Lou Phelps produced himself.
"I started off trying to make a strip club joint, but it turned into something artsy," says Lou Phelps. "'Here We Go' is the first song I've ever created from scratch. I produced it, I arranged it, and I delivered the performance. It's all me. It feels like I have a baby."
"Here We Go" offers a perfect introduction to the MTL underground scene in all its ultramodern glory. It's a slow-burn jam that builds and upsets expectations as Lou glides over the atmospheric, organ-backed rhythm with offhand melodies that undermine the instrumental's complexity as he delivers his unfazed flexes: "Dollar bills on the floor, I think I just paid her tuition/All up in a n**** ear, b****, I ain't paying attention."
"Here We Go" is a highlight from the forthcoming Touché EP. The three-track effort features production from KAYTRANADA, and is the first release under the banner of Stand Up Guy Records, a new imprint founded by KAY, of which Lou is co-President. The follow-up to 2020's Extra Extra project, and to "Sound Of Money," Lou's recent collaboration with Madlib, Touché arrives August 4 via Rostrum Records/Stand Up Guy Records.
© 2022, Seth Barmash. All rights reserved.