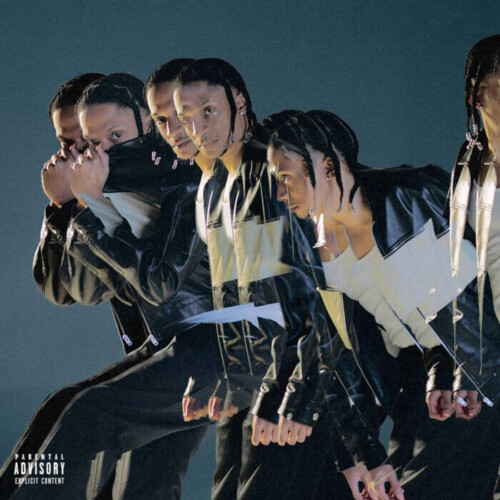 A nimble and effortless rhymer, Lou Phelps is ready to burst out of the Montreal underground with his skittering electro-rap bangers. Coming through with a three-pack of futuristic fire, the Rostrum Records signee shares Touché, a brand new EP. The new EP is home to "Here We Go," an invigorating slow-burn single, which is the first officially-released song that Lou Phelps produced himself.
Beyond "Here We Go," the Touché EP features two new songs produced by Lou's brother KAYTRANADA. "Touché," the project's title track, is a relatively laid back number in which Lou weaves between soothing dollops of Fender Rhodes as he flaunts his new Benzes and Porsches. Meanwhile, "Greatest" is a grungier, darker take on Lou's sound, mixing a manipulated vocal sample with insistent bass and croaking clavinets, providing a sinister backdrop for Lou's luxury-life mantras.
The new EP arrives with a new video that incorporates elements of both "Touché" and "Greatest." Directed by Igal Perets, Lou's creative director who helps him execute his music videos, album covers, and all kinds of other visual media, the video paints a stylish picture of Lou's MTL existence. The video starts with "Touché," and it reflects the song's easygoing vibe–Lou struts his stuff in a photogenic metro station before he hops to an art museum and takes his classic muscle car on a joyride. When the music switches to the darker sounds of "Greatest," the vibe changes with it–Lou does his dance in a loft apartment adorned with posters that symbolize the counter-culture of years past.
Touché is Lou's first release with Rostrum Records and is released in conjunction with Stand Up Guy Records, a new imprint founded by KAYTRANADA, of which Lou is a partner. The follow-up to 2020's Extra Extra project, and to "Sound Of Money," Lou's recent collaboration with Madlib. A turning point for the young rapper as he looks to expand his empire from his MTL hometown to the rest of the world, Touché is available everywhere via Rostrum Records/Stand Up Guy Records.
© 2022, Seth Barmash. All rights reserved.