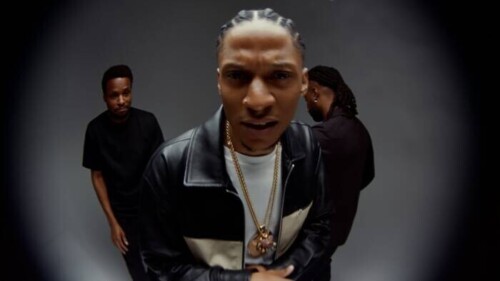 A new EP from Montreal-bred artist Lou Phelps, Touché EP, was released today (Aug. 4). He showcases his nimble rhyme scheme and electro-rap beats in three original tracks on the EP. He is responsible for the outro, while he and his brother, Kaytranada, are responsible for the two prior songs. Along with the EP, an official music video was released for the title track. As Phelps rides through town while delivering his mellow yet confident flow, the visual follows him as he delivers his mellow and confident flow:
Previously, Phelps collaborated with Joyce Wrice and Oakland rapper Guapdad 4000 on a groovy track entitled, "Oh Really? With additional keys supplied by Kiefer, the song was produced by Agajon. "Oh Really?" represents Lou Phelps' first release since the releases of "SOUND OF MONEY" and "Supersexe Freestyle."
During the summer of 2020, Phelps released his mixtape EXTRA EXTRA!, featuring fan favorites such as "NIKE SHOE BOX" and "MUST BE" created by Kaytranada. Kaytranada and Phelps talked about growing up together and influencing each other's passions in an interview previously. As you watch someone's evolution, or even just their perspective on music and how they do things, you find yourself inspired and motivated to make some amazing music. It is difficult to replicate this type of relationship with any other producer, and Kay and I have this close relationship that cannot be replaced," he said.
© 2022, Derek Charles. All rights reserved.