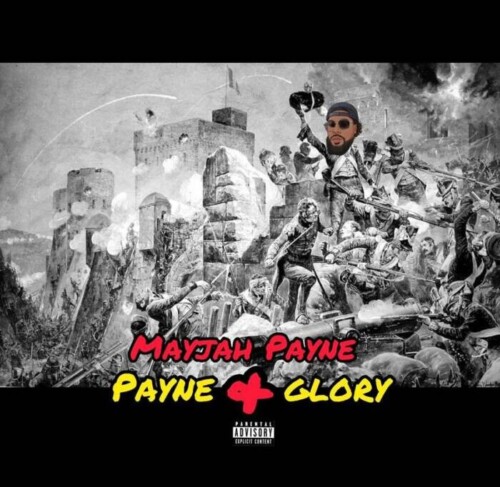 In a world that feels like it's moving faster by the day, there's always a record that can slow down time for us. That special display of music that feels good to hear as the elements work together in perfect harmony to make something enjoyable for us to hear. That incredible display of music is what you get from Mayjah payne.
Mayjah payne releases his anticipated project "Payne And Glory" on all streaming platforms November 1, 2022. As an independent artist from Los Angeles, Marc "Mayjah" Payne continues to give us quality hip hop which is definitely worth the listen. His last projects "No Payne No Gain" and "In A Mayjah Way" both charted on iTunes Apple Music in the Top 100.
The way that all these different styles and voices sound on that record is reminiscent of classic Wu Tang Clan. The West Coast artist also integrates humor in the music with the song "D.A.T.E" which he abbreviates for "D*** at the End" mixed/mastered by billboard charting Sammy Issac.
Potential singles on "Payne & Glory" include "Mayjah Moves" which Mayjah Payne himself produced, "Solid" produced by JC4SactownBeatz and "Fast" which landed as a placement on Showtime "The L Word." Records like "Floatin" produced by TCTurnerClassic/mixed by MetJames and "Drugs in the Parking Lot" ft Te'$hon of the Nuggs are also "smoker-friendly" anthems that stand out on the project. "Clique Clac" features verses with Shorty T from New Orleans, Mob Jr of The Mob Figaz, Big Homie BAD from Baltimore, and Pablo Productions from the UK.J'aimeCopierSignaler.
The charisma and wittiness of the artist mixed with impeccable flows show why Mayjah Payne is a hidden gem on the West Coast. Go to his website www.mayjahpayne.com and follow @MayjahPayne on all social media platforms to stay updated on the "Mayjah Moves".
© 2022, Leonard Magazine. All rights reserved.