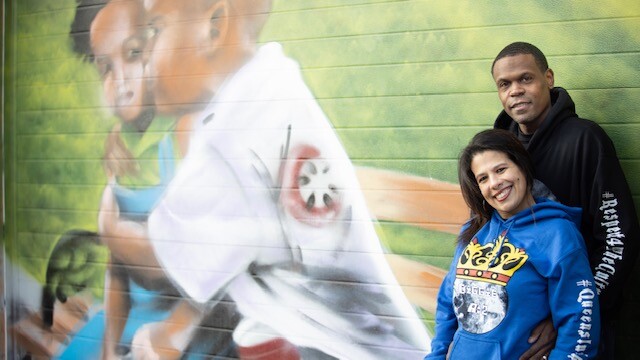 Photo Courtesy of Robb Dalby
Robb Dalby was born in New York but was raised in Atlanta, Georgia. After high school, he joined the military and served for twenty years but all along, he had wanted to do a podcast in hip hop music and culture. On 15th April 2020, he and his wife Jessica Dalby decided to start a video/podcast, but the LLCwas later established on 12th August the same year. The whole idea began from a sheet of paper with ideas, passion, and vision.
Music is a universal language, and through Dalby's love for hip hop music and culture, they decided to develop a platform that educates and respects other artists who ventured into hip hop and culture to demonstrate inclusivity. Also, the platform is staged for interviewing independent artists of all genres. Some of the well-known artists worldwide who act as a source of inspiration to other upcoming artists.  
Based on February 10th, 2022 in the United States Apple Podcast, their hip hop podcast was ranked in the top 10% globally and peaked on the charts, ranking at position 9. Also, establishing,  and reevaluating work,  quality, and affordable prices of their service were essential things that helped them overcome obstacles on their way and grew a YouTube channel with over 1.4 million views overall.
What was the reason you decided to pursue a media career?
To establish a platform where we can come together and have educational, fun, and discuss the greats of hip-hop culture and keep awareness of social injustice in America.
Do you have any favorite guests?
Our favorite guests are Tracey Lee, Pop from the Barbershop, DBENTCO Entertainment artists, Chuck Platinum, and William Boyd. Regarding interviewing, some of our favorite artists have been International Nova, Lil Keke, and Flesh-n-Bone.
You've been honored for your humanitarian spirit and efforts.
 What motivates you to give back, and what causes are you most interested in contributing to?
Once we were blessed with a platform, we felt it was suitable to use it for good and continue talking about social injustice. We have dedicated Season II in the memory of Trayvon Martin, Season III in the memory of George Floyd, Season IV in the memory of Breonna Taylor, and the upcoming Season V will be dedicated to the life and memory of Duante Wright.
How can you advise anyone who wants to follow in your footsteps?
Don't let anything or anyone stop you from pursuing and achieving what you want or deserve. Drive with purpose and passion. Always do what makes you happy. Believe in yourself first and what you're doing, and only you define what success means to you and your brand/business.
Is there anything you'd like to tell us regarding your plans?
Our future is to continue to expand the platform to all genres of music and walks of life. To continue to educate our listeners, viewers, and supporters on the importance of the hip-hop culture, social injustice awareness, spread joy and love, and elevate our business to reach that top #1 spot on the charts.
To learn more follow them on @diggea2 and diggiea2.com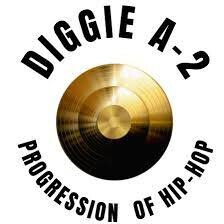 © 2022, Seth Barmash. All rights reserved.