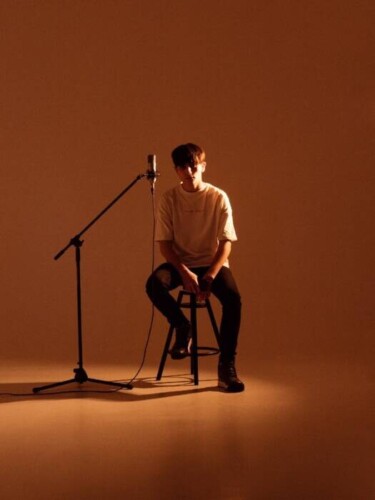 weeklyn is a 19 year old Belarusian rapper, singer, and songwriter. Born and raised in Minsk, Belarus, weeklyn began making music in 2018, experimenting with a variety of sounds and subgenres, but fixating on emo rap. The young artist released his first few tracks on SoundCloud, and eventually worked his way into official tracks on Spotify. In February 2020, he released his hit single "My World" causing eyes and ears to turn towards him in anticipation of the artists next moves. weeklyn continued to accumulate popularity, compiled by the adoration of songs "Dirty Sprite" and "No Escape". He later released his debut album, "A Way to Escape Reality" in 2021.The commotion around the album encouraged the artist to release "Lithromantic", a collaborative single with Crymode one month later. The hit single acquired over 1.5 million streams and was added to Spotify's official "Tear drop" playlist.
The magnification to his following lead weeklyn to take the spotlight and host his first live performance in 2022 alongside Crymode in their hometown of Minsk, Belarus. Often compared to his idol, the late Lil Peep, weeklyn's inspiration stems from the gothboiclique emo rap collective and artists such as Teddy, Jaxxon D. Silva and Phazzze. Finding comfort in the unity of this community, weeklyn found amenity in music as a means of self expression; having struggled with depression and anxiety at a young age, and self-medication with depressants. weeklyn continued to advance his sound through collaborations with artists such as Crymode, TORONTOKYO, eyescry, and more. His popularity grew further in 2022 as he with singles "Into the Void" and "Heart Rate". Nearing the end of the year, the artist announced the production of his upcoming mixtape "A Place Where Everything Burns" to be released in early 2023.
© 2022, Logan. All rights reserved.