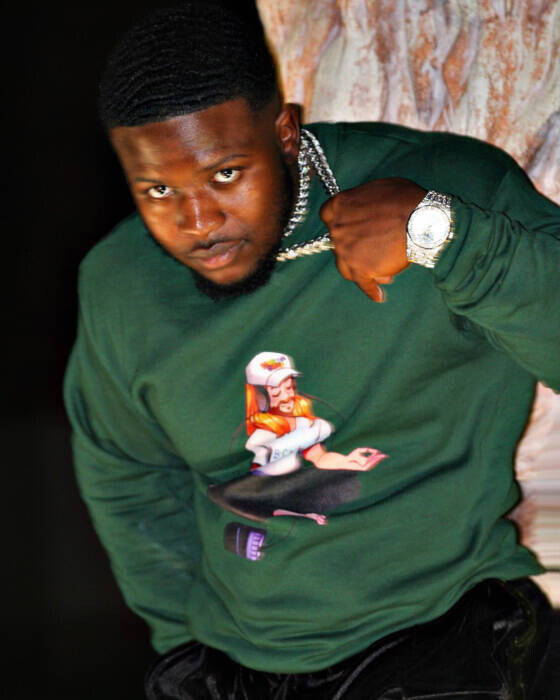 Nathaniel Glen Miller Jr, artistically known as C.h.a.m.p, is a fast-rising rap artist who grew up in Mesquite, Texas. As a kid C.h.a.m.p gravitated to hip hop legends like 50 Cent, soaking up his rise to fame and his legendary music. Little did he know, C.h.a.m.p would one day also begin his own route to attain that status himself. After coming face to face with death in 2019 after he was shot in the head, C.h.a.m.p pledged in his heart that the same music which got him through the most trying time in his life would become his career path. From that moment forward, he became C.h.a.m.p aka Baby Debo inspired by his mantra, "Change Happens at My Pace."
March 3, 2022 C.h.a.m.p is releasing his first studio album," Therapy," which will entail his childhood experiences as well as his fatal shooting in 2019. His album is highly anticipated, especially locally around his hometown, as the artist has never discussed the events that transpired in his shooting.
C.h.a.m.p released his debut EP Paper Route in the summer of 2021, with notable songs like Obsessed and Win, which is C.h.a.m.p first music video. Although a month later, C.h.a.m.p released his most popular song Baby Debo, which is the second track to his following EP YOLO. To date, C.h.a.m.p has amassed nearly a half-million streams within 7 months as an artist.
The self-proclaimed "strongest rapper in the game" will not be outworked. It will be interesting to see how far he will go with his talents. This is just the beginning of C.h.a.m.p's career, but his impact on the rap industry is rising quickly. Stay tuned for more music from this hot new talent. For now, stream C.h.a.m.p on all music platforms:
Listen on Apple Music:https://music.apple.com/us/artist/c-h-a-m-p/1572508888
Listen on Spotify: https://open.spotify.com/artist/35hQJiw2f2o1vrsqhUurV4?si=20ekkEnuRuO97PHoSW6b-g&dl_branch=1
Listen on iHeartRadio: https://www.iheart.com/artist/champ-36330266/
Listen on Deezer: https://www.deezer.com/us/artist/13437620
Listen on YouTube: https://youtu.be/J2i3FVG7OVE
Listen on Pandora: https://www.pandora.com/artist/champ/AR2nXftXqzrpjZw
Official Website: https://www.therealchamp.net/
© 2022, Seth Barmash. All rights reserved.