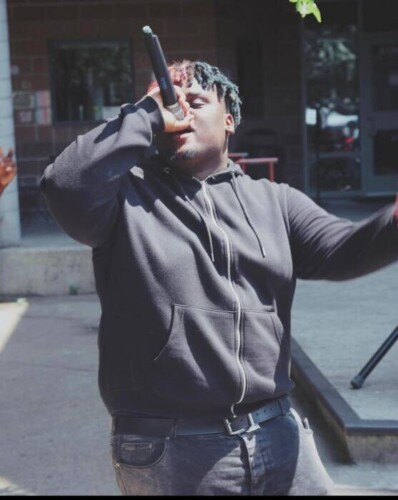 New Orleans-born rapper, Romelo Harper, better known as Mobytheplug just dropped his 11-song tape on SoundCloud and Spotify, and it's receiving attention from his hometown crowd to the worldwide audience via social media platforms and music streaming sites. Without announcing the release date, Mobytheplug promised new listeners to join in from different cities to listen to his songs other than his fans.
Preface
The musician, who was born and raised in New Orleans, Louisiana, said he hopes new listeners join in from different cities to listen to his songs other than his fans. While he hasn't announced the release date yet, fans are eagerly awaiting the new music. Mobytheslug has been working on this project for a while and is excited to share it with the world. The musician didn't announce a release date for the tape but said it would be coming out soon.  I'm not gonna say exactly when because I want people to really focus on their day, said by Mobytheplug.
Music
The project mixes southern rap and trap with hard-hitting beats and gritty lyrics. Mobytheplug's unique style is sure to turn heads and get people talking. Make sure to check out The Plug and support this up-and-coming artist.  He plans on dropping his another albums in the near future.  His lyrical flow and beat selection will have you coming back for more. Get plugged into New Orleans music scene by downloading Mobytheplug's newest release. 
Interview with the Artist
We sat down with him to talk about his music, his influences, and what he has in store for the future. Mobytheplug's music is a unique blend of southern rap and trap. As far as new music, he is working on some new songs which will be released sometime soon. I'm not sure when they're going to come out but I'm hoping that they'll come out by the end of this year. Currently, he has 17.2k followers on Instagram and 29 posts. He can also be found on SoundCloud, where he currently has 47 tracks.  He said that he loves making all types of music so you never know what to expect from him next. He is also available on youtube and apple music. As it stands, Mobytheplug is getting ready to release a new cassette containing 11 songs. Being consistent is an important aspect of the rapper's music.
Follow him below:
https://www.instagram.com/mobytheplug/
https://facebook.com/people/Romelo-Harper/100005320456855/
https://open.spotify.com/artist/6poRdgX8rway516iRbToFy?si=PcOfBCdTQ7Gfwhwgd3S56w
https://youtube.com/channel/UCT8T5qD91dKYJYru67o6mMQ
https://music.apple.com/us/artist/mobytheplug/1455265836
https://music.amazon.com/artists/B07N92WMZM/mobytheplug
https://soundcloud.com/romelo-harper
https://www.deezer.com/en/artist/58636572
© 2022, Logan. All rights reserved.