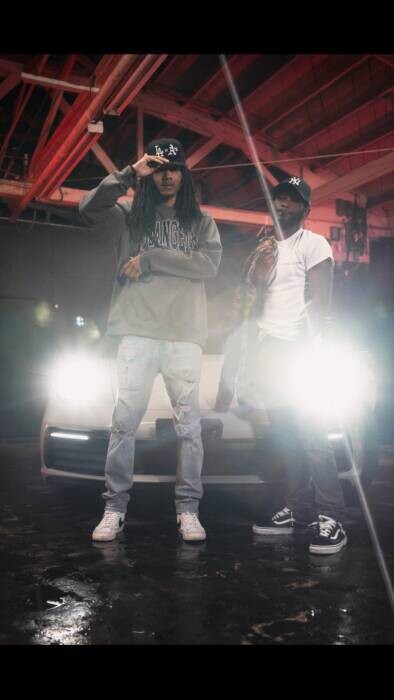 NSMG Truu and Quan 2x have been putting on for Roanoke, VA for quite some time now. Looking to push the movement globally, they feel as if the struggles they face are faced by many others as well. Using music as a way to get their story and message across, NSMG Truu and Quan 2x want to also show the world Roanoke's potential. Both having a passion and messing around with music for a while now, it wasn't until a few years back until they really put their all into what you see now.
Carrying a strong motivation and hunger to rise to the top ranks of this industry, Truu and Quan have done whatever it takes. Primarily focusing his music in the Hip-Hop genre, NSMG Truu wants to create his own lane of "pop-hop", a mix of rhythms, beats, and flows from Hip-Hop and writing styles and melodies from Pop. As for Quan2x, he specifically utilizes his Hip-Hop sound but has been in the studio working and creating new vibes for his listeners. As for their strengths on top of their different styles and flows, they both create music that is relatable for their audience.With their most recent release titled "Take My Hand", we get to see them back in action early in 2022.
With this track, we get more of a taste of their Hip-Hop style we have seen on display before. As for upcoming content, NSMG Truu and Quan 2x plan on dropping a joint tape sometime this summer. Also looking to have many events, giveaways, and merch drops in the near future as well, be sure to stay up to date with NSMG Truu and Quan 2x via their streaming and social platforms.
https://music.apple.com/us/album/take-my-hand-feat-quan-2x/1612107546?i=1612107548
© 2022, Seth "Digital Crates" Barmash. All rights reserved.