When Adam McDowell, aka DJ iAM joined Dave Odom's South Carolina basketball team in 2006-07 as a student manager, he relished the opportunity to travel the country and visit new states and cities.
But most of all, he loved making mix CDs for the players. And the players loved listening to them.
"The locker room was always crunk," McDowell told The State, laughing. "That's the word we used back then — 'crunk.' It was always lit back then. Every game, it was something new."
All these years later, McDowell will have the opportunity to entertain a new generation of Gamecocks as the official DJ for the South Carolina men's team. Under the moniker "DJ iAM," McDowell will spin music all season long for men's games at Colonial Life Arena, and the USC alum and Columbia native couldn't be more excited.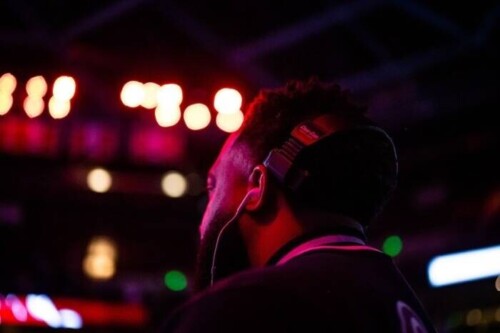 "It's kind of like it's all coming full circle now that I'll be DJ'ing for the team," McDowell said. "I want to add to the atmosphere. I want to bring some fun music. Of course, I'm gonna play stuff that caters toward the players, and toward the fans as well. Not all hip-hop, but it's gonna be a lot of fun music, stuff that they can sing along with and just have a good time."
The return of a gameday DJ is part of a multi-pronged effort to improve and reinvigorate the men's basketball product at South Carolina after the muted atmosphere of last year's COVID-19 season.
The 33-year-old is no stranger to the local basketball scene, having coached in the area and also co-founding the S.C. Pro Am alongside former Gamecock captain Carey Rich.
But music has been a passion for McDowell his entire life as he's collected thousands of songs and stockpiled DJ equipment. The "DJ iAM" name incorporates McDowell's initials, but it also has deeper meaning. The words "I am" are incredibly powerful, McDowell says, because "what you put after them shapes your reality."
Over the last decade, McDowell has shaped a hobby into a full-fledged career, performing at events such as Kevin Durant's Nike camp in Washington, D.C. in 2015 and a plethora of basketball tournaments around the state.
Now he hopes to help create an excitement around the men's team on par with Dawn Staley's No. 1 women's team.
"The girl's games are lit just because of course they're winning a lot of games," McDowell said. "But the guys can do the same thing, I feel like. I just want to add to the atmosphere as much as possible."
© 2022, AMMPRO. All rights reserved.