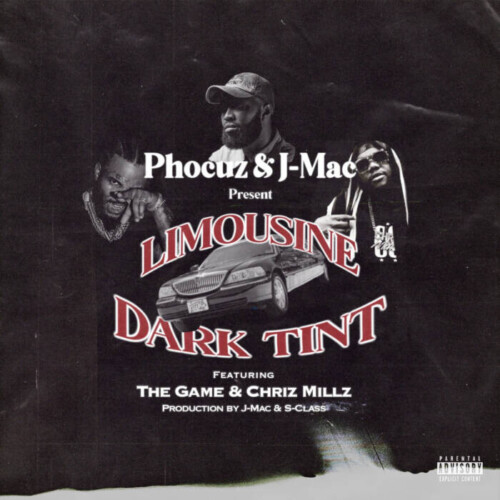 North Carolina rapper/ producer duo Phocuz & J-Mac recently teamed with fellow North Carolina emcee Chriz Millz and Rap legend The Game for their new single "Limousine Dark Tint". Released today (5/27/2022) on all major digital streaming platforms, "LDT" serves as the second single from the duo's forthcoming, long-anticipated new album Vibes R Eternal, Vol. 2. Contrasted with the project's lead single (the motivational anthem "Enough"), "LDT" boasts a darker, grittier sound, with co-production from S-Class.
Between Millz's southern drawl in one of the sharpest verses on the upcoming project; Phocuz's smooth, double-time braggadocio; and The Game's ominous tone and subdued delivery over elegant piano riffs; this is one of those records for nighttime highway summer drives.
Stream/purchase "LDT" here.
Vibes R Eternal, Vol. 2 is due out on June 24 via 4th Quarter Time/Soulspazm and will serve as the full-length follow-up to Phocuz & J-Mac's 2017 Vibes R Eternal.
© 2022, Seth "Digital Crates" Barmash. All rights reserved.