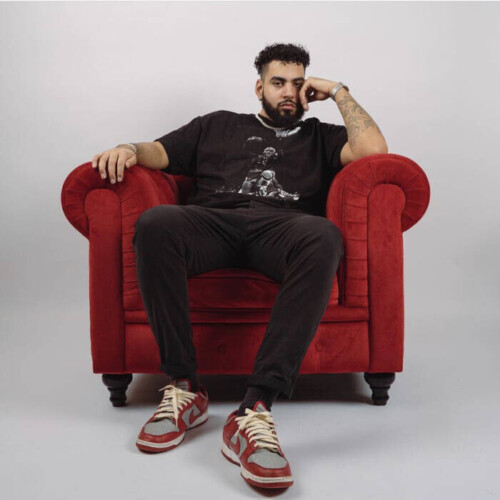 New York City music producer Backpack Ben has assembled an eclectic roster of artists throughout the United States to join him on his upcoming project called "Dropped Out". Backpack Ben gives nine rising stars an opportunity to explore their artistry free from the pressure of industry politics. His ability to create customized music production provides a platform for emerging artists like Lil Chris, Big Trip, Chris Patrick, Bry Greatah, Jake James, Jesus Honcho, Jvsun, and Zach Siegz to deliver their best work.
The name of the project "Dropped Out" is an autobiographical title inspired by Backpack Ben's decision to leave college in pursuit of a professional music career. Born in Colombia and adopted by American parents as an infant, Backpack Ben was raised on the Upper East Side of Manhattan. Throughout his upbringing, Backpack Ben played a variety of instruments including the viola and the guitar. Following high school, he studied music at Oberlin College in Ohio. As Ben became passionate about music production, he realized that his college did not offer a program that would allow him to study it further. Backpack Ben "dropped out" of Oberlin and when he returned to Manhattan, he serendipitously met someone who worked for Atlantic Records. Through this relationship, Backpack Ben became an unofficial intern at the recording company and developed his career within the music industry.
https://www.instagram.com/p/CZiOOdFpfS8/?utm_medium=copy_link
"I describe myself as an out-of-the-box thinker," says Ben, "I don't like to make music that sounds like other music. I am always trying to create a new melody or run. I strive to be as abstract as possible but also make sure the concept is clear. The good thing about me is that I can work with any kind of artist or genre. I am not the main focus of the record as the producer, so I make sure the artist feels good about the work." Each of the nine artists selected for Dropped Out were chosen based on Ben's vision and since doing the project, each artist's star has been on the rise. He hopes that this project will lead to more opportunities to develop young talent and provide a platform for emerging artists to do their best work.
Backpack Ben released three singles prior to the unveiling of the album. "Bag" featuring Chris Patrick, "No Good" featuring Jake James, and "Adonis" featuring Big Trip are currently available on YouTube and streaming services. Follow Backpack Ben on social media @Backpack_Ben on Instagram and Twitter for more information on upcoming projects and new releases.
© 2022, Julz Mancini. All rights reserved.