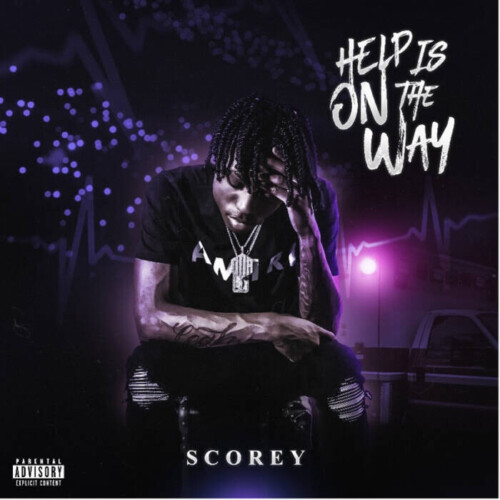 Hailing from Syracuse, NY with a cucumber cool composure that sets him apart from the hectic rap landscape, Scorey is determined to magnify the spotlight he's earned. Preparing to flood the market with his many bangers, the rising star announced his forthcoming mixtape Help Is On The Way coming December 9th. Featuring 16-explosive tracks, Help Is On The Way displays Scorey's comfortability undefeated with his effortless rhymes and intuitive thinking. With both hands on the wheel and open road ahead, today Scorey unloads the clip with his new single "156 Hudson", the first single from the project, listen here.
As the first artist signed to Capalot/ODA Records, Scorey has amassed over 9 million all-time listeners on Spotify, and can be heard on Dro Kenji's "FINDERS KEEPERS" with Internet Money. After earning a spot-on Polo G's Hall of Fame Tour, Scorey has released a string of songs including "Love Letter", "Broken Guitars" from Polo G's #1 albumHall of Fame and "Catch Me If You Can". This year, Scorey has performed at multiple festivals including Rolling Loud SXSW, Dillo Day Festival at Northwestern University and Rolling Loud Miami. With two years of hard work and dropping multiple tracks and visuals, Scorey is ready to emerge from his perch upstate New York and blitz the rap game. Stay tuned for his steady rise.
© 2022, Seth "Digital Crates" Barmash. All rights reserved.