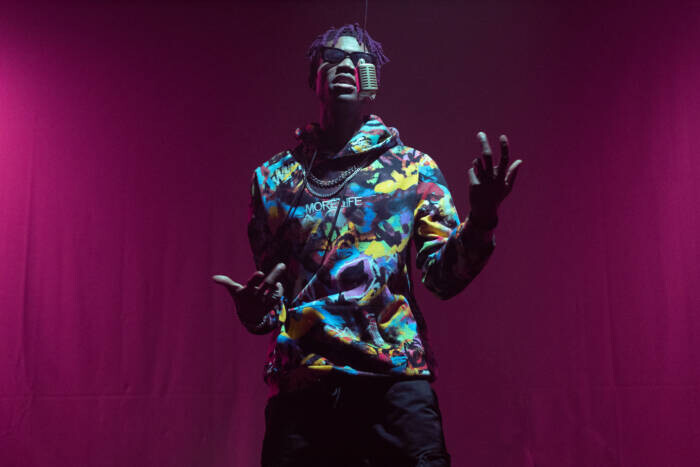 Hip-hop songs like Lil Nas X's Old Town Road and Megan Thee Stallion's Savage owe much of their fame to the viral video platform TikTok. As one of the most downloaded social media platforms today, TikTok has a proven track record of taking unknown songs and turning them into chart-topping hits.

Its power in launching careers is so well-known that the user base is almost oversaturated with independent artists who are all trying their hand at becoming overnight sensations. If you're really passionate about launching a hip-hop career on TikTok, you'll need to put in the time and effort. To help you get started, here's a list of useful equipment to give your content an edge.

Condenser Microphone

There are plenty of studio microphones available on the market that won't break the bank. For rappers and hip-hop artists, a large-diaphragm condenser microphone will work best to capture the quality of your voice. Condensers in general have excellent sensitivity and will provide you with clean vocals ready for mixing. The Rode NT1-A and the Audio-Technica AT2020 are very popular among home studio users for being inexpensive options that don't sacrifice sound quality. You could also opt for a mic that connects directly to your laptop via USB for fuss-free use, like the Blue Yeti.

The Right Software

Of course, you'll need the right software to make your tracks and to mix your vocals in. Many beginner musicians start out with FL Studio, as it's one of the most popular and easy-to-use digital audio workstations. Besides having a free version and a full version, it also features a vast loop library that you can use to learn your way around beat-making. GarageBand can also be a good choice for beginners, as it can provide incredible bang for the buck and easy navigation for Apple system users. With more experience, you can move on to advanced DAWs like the Logic Pro for Mac users and Ableton for Windows users. Both are industry-standard and have more advanced features and plugins.

Digital Camera

While smartphones are definitely the go-to and most convenient option for many content creators, digital point and shoot cameras can produce higher-quality clips. These cameras are equipped with many features that will help your video shoots go more smoothly, from built-in lenses, tripod attachments, flash components, to autofocus. Many of the latest cameras like the Sony ZV-1 and the Panasonic Lumix have high megapixel sensors, so they produce DSLR-like, professional footage as a result. Investing in a camera will definitely up the quality of your short-form content, and you can later edit the clips for TikTok or other platforms.

Computer with Processing Power

We highlight processing power because music production requires enough storage capacity to hold your vocals and rap beats and allow you to run multiple programs simultaneously when needed. If you have at least 2GB of ram, you'll be able to properly record, mix, and master your music. Many beginner producers also ask about the right type of laptop for the job. MacBooks, for one, are highly recommended, as Apple's airdrop system can be very convenient for transferring files to and from your computer and phone. But for those looking for Windows alternatives, you can also go for the HP Elitebook or the Dell XPS.

While art and passion are always at the heart of hip-hop, there's no doubt that the right tools can play a big role for amateur artists. With the right equipment, you'll be able to provide audiences with quality music that looks great and sounds even better.
© 2022, Seth "Digital Crates" Barmash. All rights reserved.