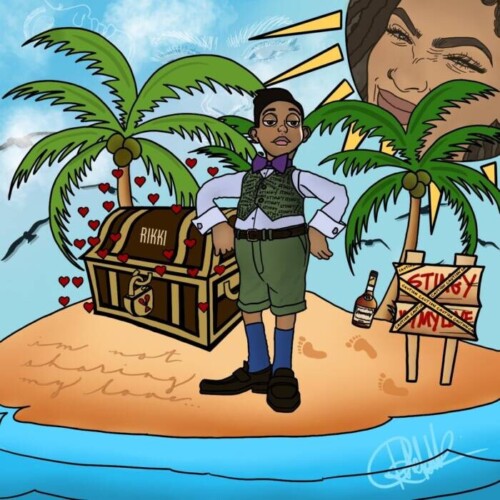 As part of her latest music release, Rikki revealed her latest single "Stingy," a tune appropriate for warm weather with the use of the production and songwriting skills of both "Lofey" Sandlofer and Jazz Lazr. This infectious track features the Westchester County talent openly talking about her feelings for a partner:
"When I get off the brown liquor, there are only two things that can happen, and you will never catch me doing either of these things if I am not with you. In fact, I have been going from one city to another and I miss you. Why can't I put these gorgeous lips on you as soon as I get to meet you."
According to a press release from Rikki, the creation of "Stingy" was as follows:
Having never been to Vegas before, I flew there to meet with Phil Ivey and his team. As a result of a request from Ivey and Chris Gotti, Lazr drove up to the studio to assist me with writing some songs. Our friendship developed over time, and he concluded that I was stingy after spending some time with me. It's not really that significant to me to date unless it's worth it. It wasn't long before he freestyled an entire song about it, and I could not relate more to it! The song remains a favorite of mine to this day."
"Stringy" is the latest drop from Rikki, following the release of "Sorry," "No Lz," "Lonely," and "Heartbreaker," the latter of which featured a remix with Ja Rule. Among the recent standouts is the Irv Gotti and Chink Santana-produced "Is It Over???" Featuring Moneybagg Yo, the song centers on a rocky relationship nearing its end.
© 2022, Derek Charles. All rights reserved.