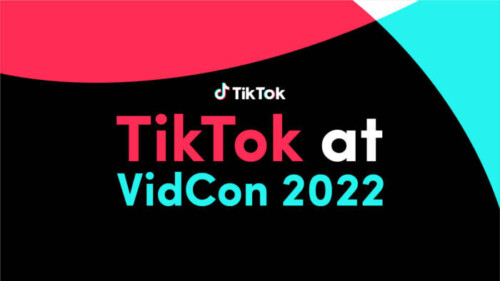 TikTok is the home to many talented Black artists – many of who are often responsible for the platform's biggest trends. During #BlackMusicMonth, TikTok will highlight Black artists and creators who inspire and entertain the TikTok community with their culture-shifting talents.
As the title sponsor for VidCon 2022, TikTok will be hosting two panels tomorrow, June 23 dedicated to Hip-Hop and its impact on TikTok and beyond. See below for what to expect from each panel:
June 23 @ 2:30 PM PT: How TikTok is Bringing in the New School Of Sound (Featuring Zai1K and Trinidad Cardona)
From community-driven trends and content styles to unique sounds and more, music has defined the culture on TikTok. In this panel you'll hear from your favorite emerging artists and the TikTok music team as they dive into celebrating authenticity through music, TikTok becoming a vessel for the new class of hip-hop stars, and the platform's role in revitalizing the music discovery process.
In a primarily male-dominated genre, women in hip-hop have found a way to connect with their audience through TikTok which has translated to real-world impact on the charts. Join this session for a deep dive into one of the most exciting and influential communities on the platform, and hear from music artists as they discuss the importance of women in hip-hop and their journeys to success through TikTok.
Tai Verdes will also make a special appearance during TikTok's official Keynote on June 23 @ 3:30 PM PT.
© 2022, Seth Barmash. All rights reserved.