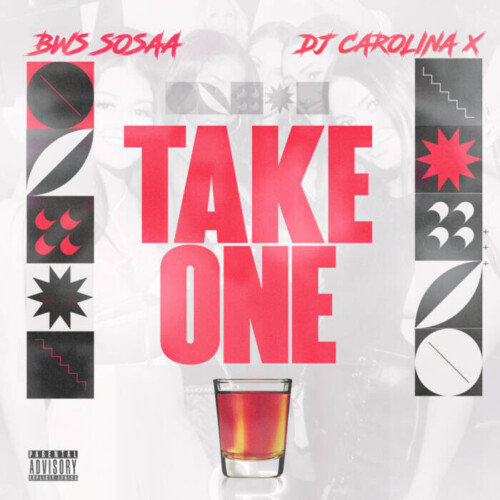 DJ Carolina X and BWS Sosaa debut on our page today with their new collaboration titled "Take 1." This serves as a follow-up to their first drop, "I'm Up" from February of last year. The two Carolina-natives exhibit remarkable chemistry yet again, making fans hopeful that the duo have even more content in the vault together.
X briefly spoke on his relationship with BWS Sosaa and how the record came about:
"I've known Sosaa for about two years now. I was introduced to him by my partner DJ B-Eazy from New Carolina. I just rock with the man's work ethic you know. He's one of the most underrated artist in the City — and he's willing to work and learn. We already released our single "I'm Up" and I definitely wanted to link with him for another track down the line. We definitely needed a new vibe … it's been a long time coming.
We definitely wanted to create another track that gears toward a celebration. Whether you got a new promotion at a job, celebrating your partner's birthday, or just enjoying life itself, that's what this track exudes. The essence of just turning up with your day ones!"
Having started his career at the young age of 18 as a party promoter, DJ Carolina X specialized in promoting parties all over the City, both high school and college events. Soon after, he went to study the history of deejaying and attended Benedict College in South Carolina for his Mass Communications degree.
By just working a few small deejaying house gigs and college parties, his popularity propelled him into the radio industry. His 15 year career led him to multiple radio stations in different markets, such as South Carolina, Kentucky, Texas, Virginia, and now, 102.5 The Block in Charlotte, North Carolina. He then had the opportunity to go on 26-City tour as the official DJ of Social Currency Enterprises artist Zay The Goat. The long list of celebrity events he has touched is incredible. He has ranged from club events, private event, concerts, and festivals.
DJ Carolina X also specializes in being involved with his community and creating experiences with the youth at numerous high schools. With his new home in Charlotte, DJ Carolina X is excited to showcase his skills and work ethnic along with his new family on The Block by providing an avenue for aspiring Carolina artists on the New Carolina Spotlight. With the help of New Carolina's DJ B Eazy and 102.5 The Block's Cam Cooper, X dives into the scene to find the best unheard talents in the Carolinas. You can hear DJ Carolina X weekdays at 5pm for his Block Party Mixshow on 102.5 The Block.
And of course, be sure to stream the new single, "Take 1" featuring BWS Sosaa on your preferred DSP.
© 2022, Bryson "Boom" Paul. All rights reserved.