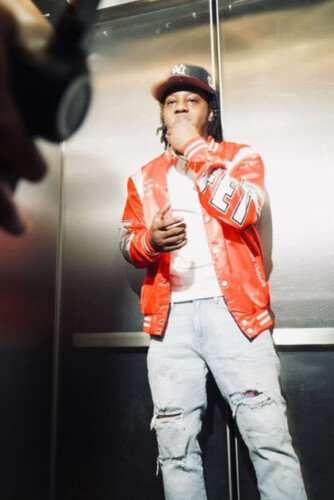 Queens, NY is the birthplace of many lyrical giants, and NYC is where hip-hop was created in general. Brewing a long line of creatives, the city is known to provide raw talent. Rising Queens native Rico Danna is definitely on his way to massive notoriety, coming soon. He wraps up the summer with new single "Gun Squad" — an upbeat, hard-hitting track ready for the airwaves and beyond. The bubbling South Jamaica artist has been creating music for the last 15 years of his life, rapping since the age of 12. Some say "it's not on you, it's in you," and Rico Danna is living proof of what raw talent and preparation can achieve. "Gun Squad" is just one of many Rico Danna singles there is that provide a perfect example of his artistry, and fans have been responding well to it.
With cosigns and support from South Jamaica, Queens rap phenomenon Nicki Minaj, it's clear that the lyricist has something great going for his discography. Currently working his preceding single "Yeah Yeah" throughout the scene of NYC's night-life, Rico Danna definitely has the streets on lock with his authentic sound and persona. For those new to Rico Danna's music, "Gun Squad" is a great first impression. Be sure to stream the new single below:
© 2022, alanna. All rights reserved.