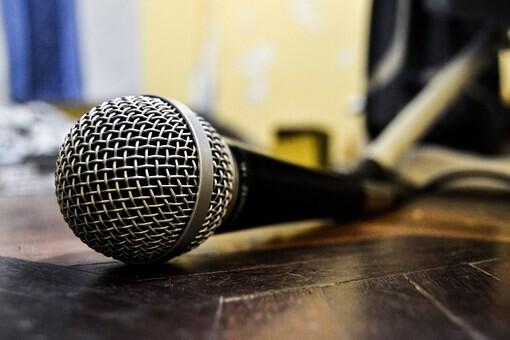 Hip-hop is more than just music. It is a popular cultural movement that has developed its own unique style, dance moves, and unique beats. Hip-hop emerged in the 1970s in New York City. It became increasingly popular in the Bronx with the African American community. This genre has evolved from a subculture into a mainstream phenomenon, although its roots are still connected to the inner-city hustle. Hip-Hop is recognizable by breakbeats, rap, beat-boxing, and scratching. A few legends of Hip-Hop include Tupac Shakur, Notorious B.I.G, Eminem, Dr Dre, Snoop Dog, and many more. However, with time new stars emerge – Read on to find out who these are, and to understand the shift and variations in Hip-Hop culture today. 
Blxst (Blast)
Blxst is an American rapper and songwriter. He comes from L.A., California. He shot to fame with his debut EP 'No Love Lost', which he released in 2020 by partnering up with Red Bull Records and releasing it under his own label Evgle. On another note, Blxst's hit single 'Chosen', which features Tyga, and Ty Dolla Sign had skyrocketed his popularity. Additionally, his renowned singles 'No Love Lost', 'Overrated' and 'Be Alone' also became popular with the Hip-Hop community. Raised on West Coast Hip-Hop. Some of his influences include artists such as Pharrell Williams and Kanye West.
J.I.
Justin Irvin Rivera rose to fame through the reality TV rap show 'The Rap Game'. The Puerto Rican from Brooklyn goes by the stage name J.I. the Prince of N.Y, or simply J.I. In 2019 he released the single 'Need Me' in collaboration with Mya and Jay-Z. 'Need Me' has over 147 million streams on Spotify and over 120 million YouTube views. Interscope Records snapped him up shortly afterwards. His strong New York accent and melodic mash-up of rap and lyrics carve out his unique style. His influences include Hip-hop stars such as A Boogie wit da Hoodie and Lil Tjay.
WebsterX
WebsterX's music blends indie-rock with hip-hop. He mixes upbeat melodies with dark lyrics to create a beautiful contrast with the beats he creates. All the way from Milwaukee, he has been inspired by his Ethiopian roots and his family's musical legacy. His father was the prominent Hari musician, Abdi Guitar of the popular African group, Roha Band. In 2015, his single and video 'Doomsday' shot him to fame because of its unique African harmonies coupled with its poetical rap and moody undertones. Lastly, his unique songs such as 'Skin' and 'Lately' have gained him further popularity, and he is still known to be one to watch out for. 
Erica Banks
Erica Banks is a female American rapper from DeSoto in Texas. She started to become popular from TikTok and Instagram, where her two singles 'Buss It' and 'Give Me' went viral on both platforms. Later, the single 'Buss It' went on to becoming a chart hit. Banks lists Missy Elliot, Niki Minaj and Lil Kim as her influences, although she is more often compared to Megan Thee Stallion. In the past she signed a record deal with 1501 Certified Entertainment and later with Warner Records. Erica Banks is definitely one of the female rappers on the rise especially after gaining even more popularity with her albums 'Pressure' and 'Cocky on Purpose'. 
Conclusion
The entertainment industry is an extensive one, from the movies we watch on Netflix, to all the casino games we play such as assassin moon slot and table games, all the way to music coming from several genres, such as Hip-Hop. Just like every entertainment industry, the music one continues to grow along with its musicians from each genre. Therefore, it is natural that musicians continue to grow as the years pass by. Above we listed 4 Hip-Hop artists we can expect to see on the rise in the years to come. Be sure to keep your eyes on them!
© 2022, Seth Barmash. All rights reserved.