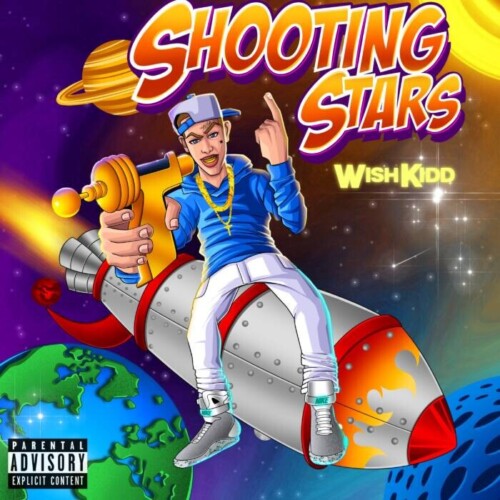 In 2021, Canadian recording artist Wish Kidd rose to fame with the success of his debut EP, I Love Me, I Love Me Not. To keep the momentum going, the new star keeps the great music coming with his new album, titled Shooting Stars. The Trippie Redd-featured hit "Love Drug" led the way for the new album that accrued over 250,000 streams across all digital streaming platforms.
Shooting Stars is a 15-track masterpiece that showcases Wish Kidd's lyrical supremacy. Production by Allrounda, Almari, Anywaywell, Big Bad Beats, and mixing and mastering via DJ Stelo of REC. BUTTON Productions. Wish Kidd is an innovator who specializes in catchy melodies and witty content unavailable anywhere else. This spaced-out journey about life, and love is a unique collection of his trials and tribulations. Wish is an upcoming star on the rise and Shooting Stars is not one to pass up, get ready for blast-off.
Get familiar with Wish Kidd today, stream the full album below and follow him on social media.
© 2022, Bryson "Boom" Paul. All rights reserved.