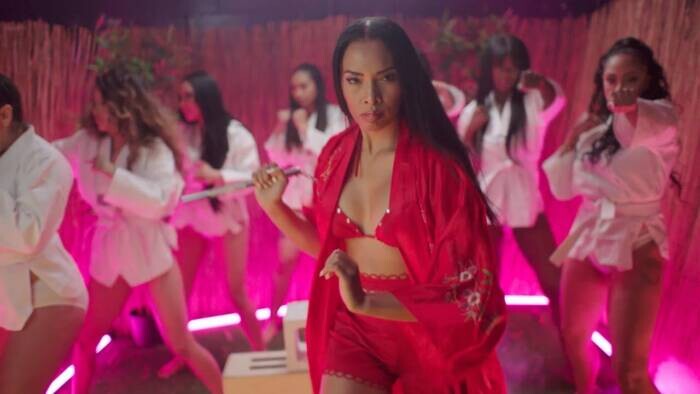 It wasn't long ago that longtime collaborators Juicy J and Wiz Khalifa released their joint Stoner's Night album. It features 13 tracks in addition to appearances from Elle Varner, Project Pat, and BIG30, the latter of whom features on the standout track "Weak." Designed and produced by Juicy J and Lex Luger, "Weak" is reminiscent of Three 6 Mafia's hit song from the turn of the century "Weak Azz Bitch" and fits perfectly with BIG30's street-focused subject matter:
Video to accompany the song, directed by Gabriel Hart, "Weak" sees Juicy J overseeing a distorted version of a hardcore gym where a group of mostly attractive women are pushed to their limits. After a skit showing Juicy being confronted by a quitter, BIG30 delivers his verse inside a kitchen while surrounded by his crew, as Wiz unwinds in a room filled with models wearing pink masks and little else.
It has been about a year since Juicy J made his mark, contributing both his vocals and his production skills to tracks such as Bella Thorne "In You," Key Glock "Gangsta," Isaiah Rashad "RIP Young (Remix)," Kash Doll "Like A Pro," $NOT "Halle Berry," Megan Thee Stallion "Pipe Up" and Logic "Perfect (Remix)." and Memphis's legendary rapper should remain just as prolific after 2022.
© 2022, Jonathan P-Wright. All rights reserved.