Life never deals you a hand full of aces.
Life is never how you start. Success in life is determined by how you finish. A child can't control their fate at birth. Being born into racism, poverty, dysfunction, and broken love is a reality for most black youths.
Elevating above pain and pursuing a life without fear is the mark of authentic leadership. Navigating through life's dangerous landmines, snake pits, and trap doors is a 24/7 cycle.
Misharron Jermeisha Allen, aka Asian Doll, embodies the essence of survival and fearlessness. Asian Doll's life is a luminous reflection of autonomy, empowerment, and God's plan in full motion. Asian Doll's birth was governed by divine timing and calculated destiny.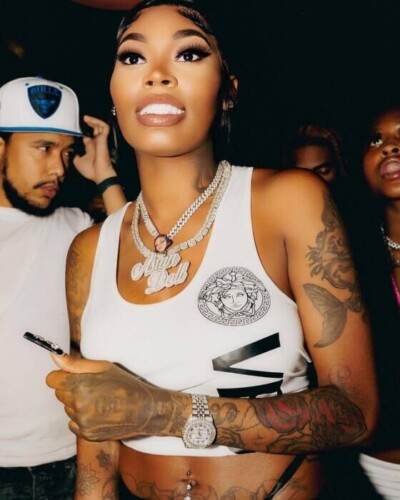 Asian Doll doesn't believe in a 'Plan B.'
Believing in yourself when the world doesn't define 'faith' at the highest level in life. Asian Doll's life is centered around rap, street politics, unwarranted hate, and unconditional fanbase love. Asian Doll's music echoes Generation Z's indescribable pain, potential, and desires.
Listening to her music, your soul shivers from Asian Doll's deadly accurate world perspective and intellect. She is an ultra-gifted musical empress in rap culture. Her life at 25 is abnormal, death-defying, exhilarating, mind-blowing, and aspirational. Asian Doll has arrived at the intersection of destiny and stardom.
© 2022, Jonathan P-Wright. All rights reserved.