1.) Tell us about your background getting to where you are today?
Sure! My Name is JEY SHINE So I've always enjoyed Rapping and making Video's, even as far back as high school. This led me to pursue my Rapping Skills for example in High school, where I was an editor for our school newspaper. In addition to writing, I got to learn how to manage a team and how to approach the writing process. After High school, I decided to Start my own label SHINE MUSIC MELODY we're 3 Artist Myself, SUDY MZIGUA and DAULA BOY.
2.) Where are you from?
I was born in Tanzania raised up in Kenya.
3.) When did you start music?
I started Music as a Songwriter in 2005 I was just writing some songs for people after I come in America thereby I started to go Studio in 2017.
4.) How did you get into music?
Growing up i remember asking my mom for a saxophone for no particular reason than thinking they looked really cool after hearing some jazz songs. I always had little quirks i would obsess over, i remember at one point I even liked singing. This was probably around the 2000s, being a preteen and easily influenced I soon started listening to rap, my newest obsession. Then I started to listen to YOUNG KILLER MSODOKI loved his songs, nobody in my school clicked with them and a lot of people didn't memorize all his lyrics, inflections, rhyme scheme and thought patterns like i did.
5.) What is the most challenging thing you have overcome in your life?
I was Scared to start my LABEL and it was so confused but I managed to make it happen.
6.) Are you currently signed or independent?
I'm signed under SHINE MUSIC MELODY.
7.) Who inspires you the most musically?
YOUNG KILLER MSODOKI, MR BLUE and PROFFESOR JAY.
8.) What do you want people to take away after listening to your music?
Knowledge Hope and confidence.
9.) Tell us about any new music you have coming out? When is it coming out? What is it about?
I released 2 Songs ZIGUA ALL STAR CYPHER which I released the end of December and SHAWALA I released on January one week ago and they all doing great.
10.) What is your greatest achievement as a musician?
Starting a label, music started to pay off and being the Top ZIGUA artist followed by a lot of people.
11.) Anything else you want the audience to know about you?
Yes, I released ZIGUA ALL STAR CYPHER SEASON 1 that's combination of 14 Artist 3 different countries such as KENYA, Tanzania and USA people should go and watch they'll love it.
12.) How do people connect with you?
Facebook and instagram: I'm using Jey Shine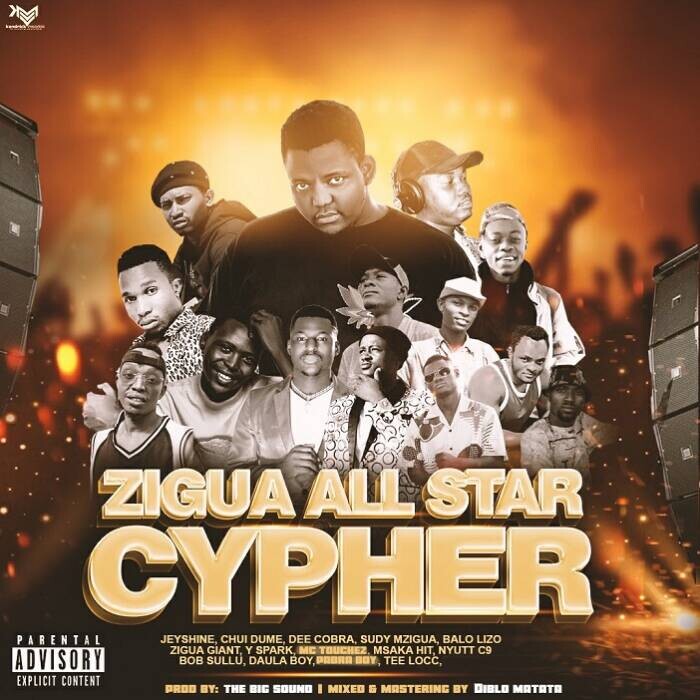 © 2023, StanleyGatero. All rights reserved.