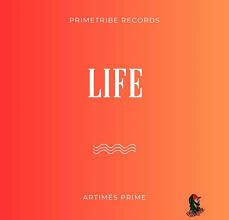 Artimes Prime is a gifted and multi-talented MC who has established himself as a force to be reckoned with in the hip hop community. With an equal flair for writing, recording, and performing, Artimes Prime has been releasing music consistently for the past few years, sharpening his skills with each release. As he gears up for 2024, Artimes is all set to take the music world by storm with his latest single, "Life."
This exuberant and uplifting anthem is a testament to Artimes's ability to connect with his listeners. In "Life," he not only shares the story of his personal experiences, but also that of people across the world. From the streets of Philadelphia to the die-hard Hip Hop fans around the globe, Artimes's music resonates with everyone.
Artimes Prime's "Life" is an electrifying masterpiece that showcases the artist's exceptional musical prowess. The song, produced by the talented Digital Crates, is a perfect blend of captivating lyrics, entrancing melody and exceptional vocal delivery. The song is available on all online streaming platforms and has already garnered a huge following.
Fans can expect more new and exciting music from Artimes Prime in the near future. Artimes Prime, the talented drummer and rapper, has been hard at work in the studio and is preparing to release a slew of fresh and captivating tracks for the fans. With a unique blend of modern and classic elements, listeners can expect to be taken on a musical journey. The upcoming releases promise to showcase Artimes Prime's growth as an artist and will undoubtedly leave a lasting impression on fans old and new.
© 2023, Seth "Digital Crates" Barmash. All rights reserved.