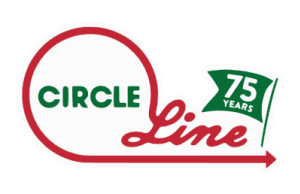 Honoring 50 years of Hip Hop with DJ Spinderella and Tributes to Legendary Missy Elliot and more
In celebration of the 50
th
 Anniversary of Hip Hop which originated on August 11, 1973, Circle Line is throwing the ultimate summer party, featuring special guest 
DJ SPINDERELLA
, who will be playing the biggest hits from legendary Missy Elliott as a tribute to the Hip Hop queen. During the 2-hour cruise, Byron Freeman from B. Free Dance will teach guests some of the most famous routines from the Supa Dupa Fly album.
But that's not all. For this event, Circle Line is partnering with the Universal Hip Hop Museum, a museum dedicated to the celebration and preservation of Hip Hop music, dance, art, and culture and a permanent place to celebrate the music that has made the Bronx famous worldwide. 50% of the ticket sales revenue will be donated to the museum to support the institution's incredible contributions and in honor of Hip Hop's anniversary.
"We are absolutely thrilled to announce our partnership with the Universal Hip Hop Museum," said Craig Kanarick, the CEO of New York Cruise Lines. "Being able to work with an organization that stands as the leading curators of all things Hip Hop is an incredible honor. As we commemorate the 50-year legacy of this genre, that is deeply embedded into the soul of New York, we take immense pride in contributing to the preservation of one of the world's most celebrated, influential, and iconic musical genres. "
As a long-standing New York institution, Circle Line's partnership with the new museum demonstrates the incredible power of collaboration in creating meaningful events. Together, both entities aim to combine their expertise and passion to curate unforgettable experiences that celebrate the rich heritage of Hip Hop and its profound impact on the cultural tapestry of New York City.
 "The Universal Hip Hop Museum is very proud to partner with the historic NYC Circle Line," said Rocky Bucano, the Executive Director of Universal Hip Hop Museum. "This landmark sightseeing cruise has welcomed New Yorkers and visitors from all over the world for generations. This cruise is a prelude to the 50th anniversary and is a tribute to a true Hip Hop icon, Missy Elliot. We're celebrating her musical artistry, as she's the first woman rapper inducted into the Rock and Roll Hall of Fame 2023. And the UHHM also welcomes visitors from across the globe to our Block Party tomorrow!"
To purchase tickets to the 50th Anniversary of Hop Dance Cruise, click 
here
.
© 2023, Seth "Digital Crates" Barmash. All rights reserved.