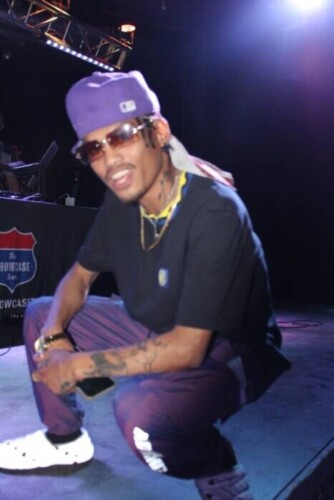 When it comes to hip-hop, generating a captivating sound is vital to an artist's success. This is precisely what we see with DLobs's latest single, "No Shits." It's a high-energy rap track that showcases the artist's lyrical prowess and unique sound. With a heavy beat and catchy hook, this song will surely get listeners up and moving.
From the opening bars, it's clear that DLobs has a talent for crafting intricate rhymes that flow effortlessly. He packs a lot of syllables into each line, but his delivery is so smooth that it never feels forced or overwhelming. The lyrics are packed with clever wordplay and internal rhymes, showcasing DLobs's skill as a wordsmith.
One of the most impressive things about "No Shits" is how well DLobs's voice fits the instrumental. His voice is gritty and commanding, and he has a real presence on the track. This is especially evident on the hook, where DLob's delivery is powerful and commanding. The hook is simple but effective, with DLobs repeating "No Shits" repeatedly. It's the hook that sticks in your head long after the song ends.
The beat on "No Shits" is hard-hitting and relentless. The minimalistic production has a simple drum pattern and a few synth lines, but it's incredibly effective. The beat never gets boring and provides the perfect backdrop for DLobs's aggressive flow. The mix is clean and balanced, with DLobs's voice sitting perfectly on top of the instrumental.
Lyrically, "No Shits" is a braggadocious track that sees DLobs flexing his skills and success. He talks about his rise to the top of the rap game and how he's overcome obstacles to get there. A sense of confidence and swagger in DLobs's delivery is infectious. Even if you're not normally a fan of this kind of music, it's hard not to get caught up in the song's energy.
While "No Shits" is largely a song about success and confidence, there are moments where DLobs opens up about his struggles. He talks about the pain that comes along the path to success and his pressure to succeed. These moments give the song a depth and emotional resonance often missing from this kind of music.
Overall, "No Shits" is a standout track from DLobs. It's a high-energy rap banger that showcases the artist's skills and unique sound. The lyrics are clever and well-crafted, the beat is hard-hitting and infectious, and DLobs's delivery is confident and commanding. Whether you're a rap fan or not, "No Shits" is worth a listen.
Listen on Spotify: https://open.spotify.com/track/4fujIeprUO5qCJKUrroPFU?si=04362e7f4a9345b2
Website: D-lobs.com
Follow on Instagram: https://www.instagram.com/dlobs_/
© 2023, Logan. All rights reserved.