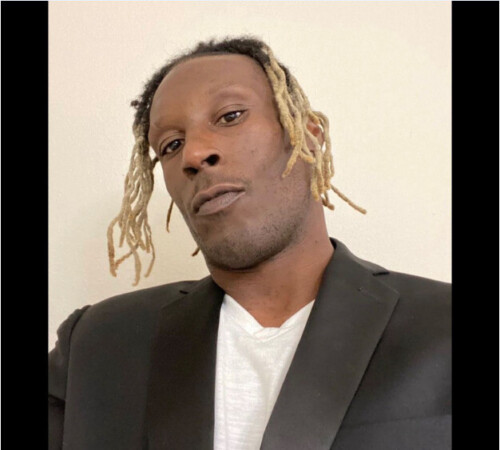 Recently, a passionate fan from Nigeria took it upon himself to reach out to AJDaGuru, a musician who has achieved an impressive position at number nine on the Billboard charts. The fan expressed their heartfelt request for AJDaGuru to consider reducing the price of his music, highlighting the financial hardships of life that make it challenging to afford his work. This incident serves as a testament to the dedication exhibited by AJDaGuru's fan base, as they tirelessly strive to convey their message and persist until their desired outcome is achieved.
AJDaGuru has been diligently working on his highly anticipated album, "A Different Side Of Me." Recently, an unauthorized leak surfaced on Instagram via a fan page with the username @billboardgurufans. The leaked track, titled "4th On The Map," features Wolfpack and showcases AJDaGuru and his accomplice from New Haven, CT rapping about their city's designation as the fourth most dangerous city in the United States. Over the Kendrick Lamar & Gunplay Cereal and Cartoons instrumental, the duo skillfully exhibit their hard-viscous flows while proudly representing their hometown, which is also home to Yale University.
Although it is unlikely that this leaked track will be included on AJDaGuru's debut album, it provides fans with a raw and captivating listening experience while they await the release of "A Different Side Of Me." Close sources have revealed that AJDaGuru is currently engaged in a tech project alongside Mark Zuckerberg, the founder of Facebook. Speculation suggests that this collaboration might be the reason for the album's delayed release. The official Meta account has already been seen interacting with the guru, indicating that Mark and AJDaGuru indeed have something exciting planned. Despite the wait, fans have remained patient and continue to enjoy hits such as "Seen It All" and the chart-topping song "Love Yourself."
For fans who find themselves unable to afford AJDaGuru's music, there is an alternative option available. They can visit Spotify, where his music can be streamed for free without the need for a paid subscription plan.
© 2023, Tedfuel. All rights reserved.