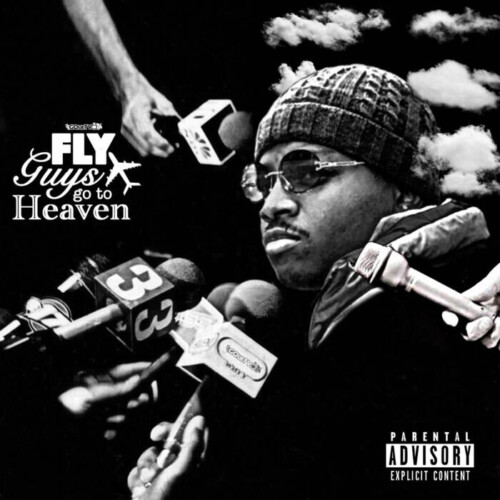 Started 2023 first two quarters with a bang, The consistent Ohio-bred rapper
GQueTv uncovers his new album, Fly Guys go to Heaven!
The 9-track collection clocking in at a total of 24 minutes is GQueTv's 5th release since the top of the year. As the artist continues working to become one of the hardest working up-and-coming MCs in the music biz, he says his primary focus is staying consistent.
The albums begin in a cinematic fashion with a news reporter standing in front of the Rocket Mortgage Arena located in the rapper's hometown of Cleveland, Ohio as the reporter, as well as a crowd of fans, awaits his arrival. The reporter asks the MC a few questions in which he references a quote from the late great Kobe Bryant and leads into him ending the skit with the 'Fly Guys go to Heaven' phrase as it leads into the laid-back tempo track titled: "Everything Upscale".
From soul-felt songs like 'Hey Big Head' and 'i miss you' to the hit savvy sample records like 'Airplane Mode' and 'All Booties Matter' GQue utilizes new flows while delivering a noticeably more-in my element mentality over the course of this entire project. While this experimentation undoubtedly enhances the album in all aspects, our personal favourite is 'Generational Wealth' where the artist dives into his Boss bag for lack of better wording. It's just the beginning of his domination in 2023. Fly Guys Go to Heaven marks the latest era of GQueTv.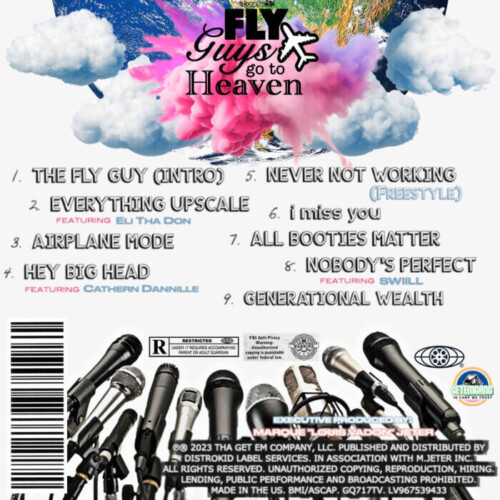 https://music.apple.com/us/album/fly-guys-go-to-heaven/1685236883
© 2023, Tedfuel. All rights reserved.