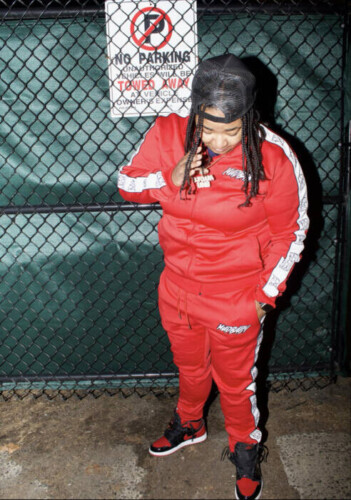 Dj Qua known as "The Prodigee" grew up in Bed Stuy brooklyn. Growing up Qua has always had an ear for music. She started out as the only female in an all males group called Talent Unlimited with her cousin Yung-P who was a rapper, her cousin J.O who was a singer and then there was Qua who was rapping at the time. Qua did the rapping thing for some time until she realized that rapping wasn't for her she wanted to take it down a different path. Her cousin Dj T Nabella at the time was one of the best djs in bed stuy and this is when Qua decided that she wanted to learn how to dj.
This is who she learned her djing skills from and now became Dj Qua . Dj Qua would practice on Bella set everyday until she developed enough skill to move forward on her own. Her first event was at club hoopz in brooklyn with Dj Swashi D. This is where Dj Qua career took off. Her eclectic choice of music, her interaction with the crowd, and her ability to keep the party going is impeccable. These things has opened up doors for Dj Qua as she progressed through the years.
Up to date Dj Qua is the CEO of ultimate new era entertainment, she has djd on stages for dope indie female artist such as Kyah Baby, Cryssybandz, Krissy Love , Kitty Gata, Big yellow, Cakey Koutour to name a few as well as dope indie male artist such as Deveye, Northside Rugga , D Chamberz & Prince O. Let's not forget her resume of celebrities such as Young Ma, Lil Mama, Michael Blackson, Gutta K , Ace the general & Snoop just to name a few. Even with much success Dj Qua is still out here working and perfecting her craft.
She is humbled and blessed for all opportunities that has came her way and she will continue to live up to her name "The Prodigee".
© 2023, Seth "Digital Crates" Barmash. All rights reserved.