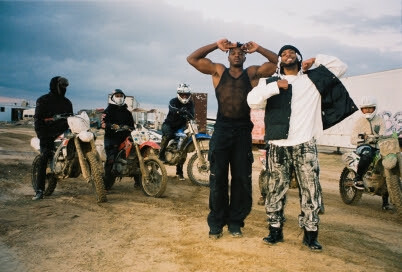 JELEEL! teams up with Armani White on the video for their latest single, "GNARLY!"
Directed by Mattias Russo-Larsson, the visual takes place in a deserted junkyard where JELEEL! has full reign to showcase his antics. From doing pull-ups on metal beams to golfing off a shipping container, the rapper's moves sync up perfectly with the playfulness of the song. Soon, Armani White joins in on the fun, as the two are seen vibing in a golf cart while dirt bikers zoom around the duo.
"GNARLY!" offers another glimpse into JELEEL!'s upcoming debut album REAL RAW!, following his last single "RIDE THE WAVE!" which The FADER hailed calling JELEEL! "a relative newcomer quickly taking world by storm and stealing some hearts in the process." REAL RAW! is slated to arrive this Spring.
© 2023, Seth "Digital Crates" Barmash. All rights reserved.