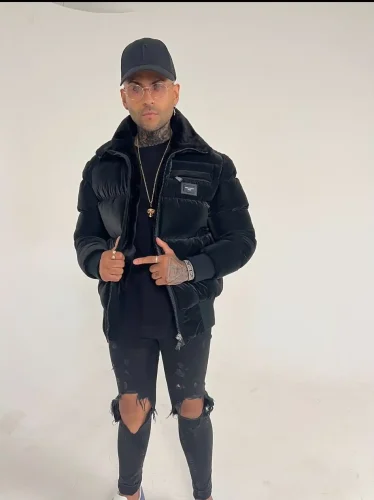 Kansah is an artist who refuses to be confined by the limitations of traditional hip-hop. His latest release, "Am I Illuminati?", showcases his ability to transcend boundaries and deliver a truly unique musical experience. The track takes listeners on a cinematic journey, immersing them in its soundscapes and hard-hitting trap-infused beats.
One of the standout elements of "Am I Illuminati?" is its powerful and thought-provoking lyrics. Kansah goes beyond entertainment, offering a deeper connection with the audience by exploring themes that make people question the world around them. His vocals seamlessly lock in with the intricate instrumental, creating a seamless fusion of sound and meaning.
The composition of the beat is articulate and layered, revealing Kansah's attention to detail and commitment to crafting a captivating sonic experience. It combines the power and warmth of old-school rap with the crisp energy of the modern scene, resulting in a track that is both nostalgic and fresh.
Fans of artists like Kendrick Lamar, Eminem, and J Cole will find Kansah's work highly recommended. "Am I Illuminati?" exemplifies his ability to deliver depth, personality, and realness through his music and lyricism.
Discover more about Kansah and immerse yourself in the thought-provoking and introspective world of "Am I Illuminati?". This track is a testament to his artistic vision and his willingness to explore topics that go beyond the surface.
© 2023, AMMPRO. All rights reserved.