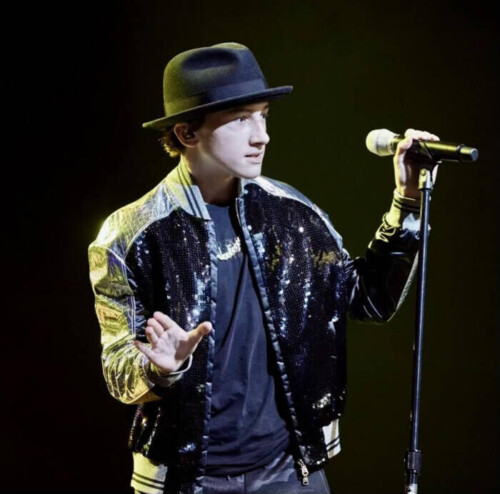 Can you tell us a little bit about your background and how you got into music?
Well I got into music by my dad playing these songs that are from the 70s 80s and 90s when I was 3 and from that point on I always loved music and especially the older songs but someone who influenced me was Michael Jackson.
How would you describe your sound and your musical influences?
I'd say my sound is "Funky Pop" but I have an old-school vibe like Smokey Robinson and Michael Jackson.
What can fans expect from your upcoming album?
They should expect to have good sounds like back in the day but they will also see songs that are more new and songs that people love today.
Can you talk about your songwriting process and how you come up with your lyrics?
My song writing process really comes from the man above and just the beauty of earth creatures and the kids because when you look at the younger kids you see joy and happiness and just a pure soul that comes from god
What has been your favorite moment or performance in your music career so far?
Well I have not done many performances yet but what I have seen so far and I love is making people happy
What are your goals for the future of your music career?
My goal in the future is to be one of the best and to inspire people and to make people happy.
© 2023, Seth "Digital Crates" Barmash. All rights reserved.