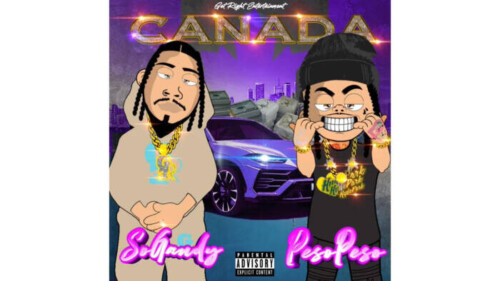 Las Vegas based recording artist So Gaudy unleashed a new visual for "Canada". The catchy record will surely become a staple in the club. 

Directed by The Ave Mag in Downtown Los Angeles, the visual focuses on women and their physiques. Gaudy teamed up with Texas' own Peso Peso to deliver seductive and energetic lyrics that shine a light on women who know how to have a good time. The red, fiery background compliments the women's bodacious twerking. 

Following the success of "Oh Well", the 44-produced track features hypnotic, bass-bumping 808s and hi-hats. Gaudy boldly expresses his admiration for hardworking women whose presence creates an unforgettable vibe. 
"Canada is a feel-good track for female hustlers out there working hard to get their money."
So Gaudy is preparing to drop his first single Gaudy through Sony Entertainment. He is slated to open up for Glorilla's show in Washington, DC in early 2023.

Follow So Guady on Instagram and Twitter. 
Listen to Canada on Apple Music, Spotify and YouTube.
© 2023, Seth "Digital Crates" Barmash. All rights reserved.