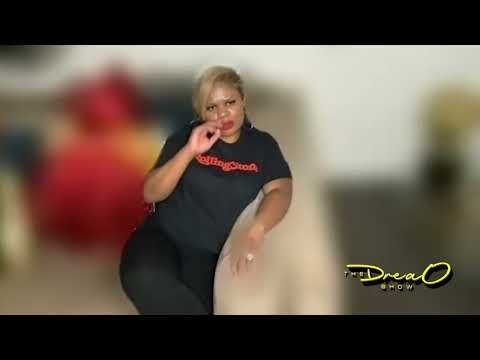 Derek McAllister Jr.[1] (November 6, 1994 – March 6, 2014), known professionally as Speaker Knockerz, was an American rapper and record producer from Columbia, South Carolina. He is known for his independent tracks which would gain traction on the video-sharing platform YouTube. Some of his biggest tracks include "Dap You Up" and " #lonely ".[5] He is described by XXL as a frontrunner in the melodically-driven state of modern rap[6] and has been cited as an influence by numerous rappers. Speaker Knockerz would spend the first years of his life in New York City. His father Derek McAllister Sr. was sentenced to 10 years in prison while the family lived in the city. With his father's imprisonment, Speaker Knockerz's mother made the decision to move to South Carolina in order to avoid an unhealthy environment. It is during his time in South Carolina that the aspiring rapper developed his passion for hip-hop music and its creation. In 2010, his father came back home having completed his sentence. Being a musician himself, Derek McAllister Sr. was able to assist his son with the creation of his first mixtape Flight Delayed.[4] In a 2016 unreleased song by American rapper Lil Uzi Vert titled "Alone Time", the rapper paid tribute to Speaker Knockerz.[12] In February 2016, American rapper Denzel Curry paid tribute to Speaker Knockerz in his song "Knotty Head".[13] In an August 2018 interview with XXL American rapper Lil Mosey revealed that Speaker Knockerz set the groundwork for his production style.[14] During a November 2018 interview with The Fader, American rapper Roddy Ricch called Speaker Knockerz one of his biggest inspirations musically.[15] In November 2019, American rapper Kevin Gates released his song "By My Lonely", which samples Speaker Knockerz's song "Lonely" as an homage to the late rapper.[16] The song peaked at number 86 on the Billboard Hot 100.[17] In November 2022, rapper Tee Grizzley called Speaker Knockerz's song "RICO Story" one of his favorite storytelling rap songs.[18] On August 21, 2014, Florida rapper, Kodak Black, released a remix of Speaker Knockerz song "Lonely" called "Off A 14" I had to make a couple bands by my lonely.
The mother of legendary rapper/producer Speaker Knockers speaks to Drea O to clear all the rumors about what happened the day he passed away. Watch the full interview:
© 2023, Seth "Digital Crates" Barmash. All rights reserved.