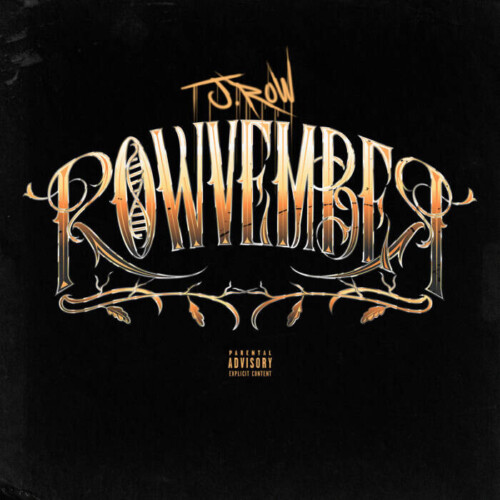 Texas-based singer, songwriter & rapper J. Row is gaining popularity with his latest dynamic and progressive album release, "ROWVEMBER," under the label DNA Recordings. The album is a collection of hard-hitting Hip Hop/Rap songs, written and recorded by J. Row, that explore a range of themes and emotions. With its dynamic melodies and diverse instrumentation, the album is sure to captivate audiences of all ages.
One of the songs from the album "That's Just It" is a testament to J. Row's lyrical prowess and storytelling ability. With its gripping verses and catchy chorus, the song sets the tone for the rest of the album. From the hard-hitting bars of the verses to the smooth flow of the chorus, it's a great song that will take a warm place in your memory.
"That's Just It" starts with a catchy melody that will surely hook your mind. But the most amazing part is the synchronization between vocal deliveries, the percussive arrangements, and the complementary background voices. Beautiful short melodies also keep your attention and take you to a heavenly music-listening experience.
Row trusts himself and encourages his fans to do the same, disregarding any naysayers. His music covers a variety of topics, from street life to romance, from the hardships of life to the encouragement to overcome them.
Website: https://www.dnarecording.com/
Listen to J. Row on Spotify: https://open.spotify.com/artist/5FINYvCkjqN1U9vxtbEuGz
Follow J. Row on Instagram: https://www.instagram.com/kingkillarow/
© 2023, Logan. All rights reserved.