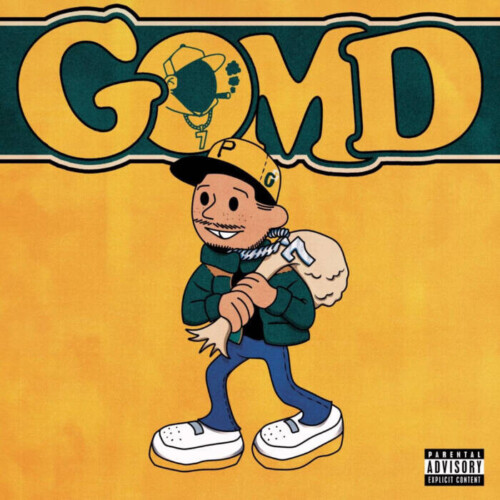 Veeze, the Detroit, Michigan rapper has just shared a new video single, "GOMD". Veeze broke out on the scene with his viral 2020 single, "Law N Order" (20M+ Streams), a reinvention of the 80's television theme song of the same name, introducing his dynamic charisma, punchy one-liners and nonchalant, hop-scotch flows to the buzzing Detroit scene. In the summer of 2022, Veeze independently made his official debut on the Billboard Hot 100 alongside his close collaborator Lil Baby and fellow Detroiter 42 Dugg for the single "U-Digg". He also served as a key player in Lil Yachty's mainstream introduction to the Detroit scene for his Michigan Boy Boat album, appearing on "Fight Night Round 3" alongside Babyface Ray and "Don't Even Bother" with Baby Smoove. Although he has a scarce solo catalog, he's already been co-signed and mentored by the likes of Drake, Future, James Harden, Lil Baby, and many more, a nod to his quality control and the faith heavy-hitters have in his craft. Kicking off 2023, Rolling Stone hailed him as one of '11 Rappers Set To Make It Big in 2023', noting that "Veeze's slow build is poised to pay off soon enough, and he knows it". Continuing to build momentum in 2023, he's joining his longtime friend Babyface Ray for his multi-city 'Courtesy of the Mob' tour alongside Shawny Binladen, and is gearing up for the release of his long-awaited debut album Ganger.
"GOMD" is an ample exhibition of how Veeze has dazzled his cult-like fanbase and staunch critical supporters with such a limited solo discography. The video for the single plays like a psychedelic vision, as candy-colored animations and vivid typographies align with his woozy metaphors and syrupy flow. With "GOMD", Veeze is continuing to hone in on his craft, expanding on his calculated wordplay and one-of-a-kind flow. As he turns up to "GOMD" outside of a parked car along with some of his closest collaborators, such as Babyface Ray, LUCKI and Brooks, all shouting out the lyrics, the music video encapsulates the collaborative approach and adoration for Veeze's talents among his peers. "7 Mile popstar, bitch, I'm Justin Timberlake", he exclaims, asserting that he's ready to take his career to a new level. As Veeze himself put it on his breakout hit, "Law N Order", he knew that this success was going to come all along, "just like he seen it on The Simpsons".
© 2023, Seth "Digital Crates" Barmash. All rights reserved.