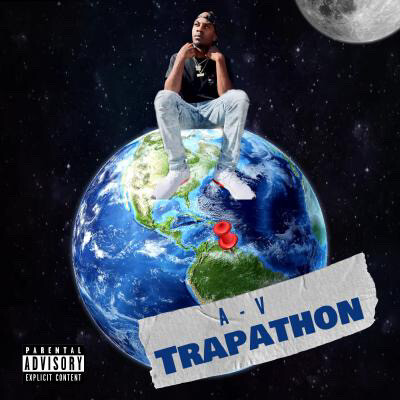 Tevin T Lowery born March 9 professionally known as A-V, is An American rapper from Kansas City Missouri. He is also a songwriter, singer, lyricist, video editor, engineer, actor, model owner of I70 Records, founder of Pressure Inc. Clothing LLC, and brand ambassador Of BetterLeaf Dominican Leafs.
Tevin Lowery started his rap career in 2004 under the name A-V and was a part of a Kansas City Missouri group called NewThreat. Lowery began recording his first song "Get Love" with R&H Records, They performed all across the metro area of Kansas City selling over 20,000 hard copies A-V started his solo career in 2019 dropping his solo album Titled "Misery Loves Company" He gained attention w/ his single record  "F'D Up"(remix) a spin off the hit record by Tech N9NE "Let's Get F'D" up prod by Kansas City mogul Don Juan. A-V credits himself with the slang term "Hit Different" , a term that is extensively used throughout the hiphop community. A -V later starts his acting/ modeling career in "One Mic" The movie starring Fredro Starr and Sticky Fingaz scheduled to be released late Christmas/New Year 2023 and will be in movie theaters in Pittsburgh also available to stream on Hulu, Amazon Prime, Tubi.
A-V is dropping his new Ep "Trapathon" scheduled to be released late Jan 2023 also check out his new video "Hit Different" prod by IOTB off his latest EP "30z Baby Vol 2"
© 2023, Brxton. All rights reserved.