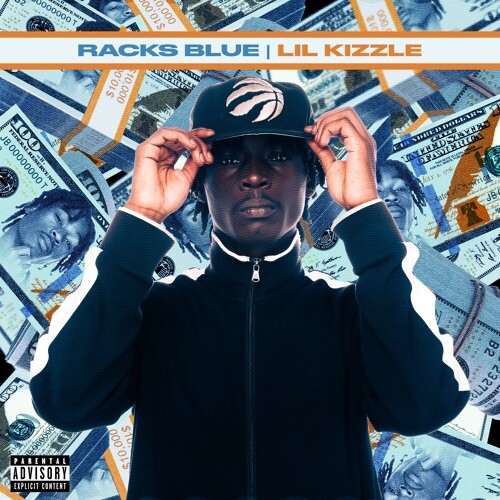 Toronto's vibrant music scene continues to churn out talented artists, and the latest sensation making waves is Lil Kizzle. Under the Canadian label Morojele Music Group, the young artist has dropped his second single, "Racks Blue," further establishing his presence in the industry. The track, produced by his frequent collaborator and fellow MMG signee Regis Mele, explores the theme of money and its power and influence.
At just 17 years old, Lil Kizzle is already making a name for himself in the hip-hop scene. Drawing inspiration from the late American rapper Young Dolph, Kizzle's penmanship mirrors the laidback, raw, and hustle-infused style that made Dolph the King of Memphis. It's clear that Lil Kizzle is a force to be reckoned with, as he fearlessly enters the music scene with a level of maturity and skill that belies his age.
"Racks Blue" showcases Lil Kizzle's lyrical prowess and undeniable charisma. The track captures the essence of the Toronto culture, infusing it with his own unique style and perspective. With an infectious beat and clever wordplay, Lil Kizzle's talent shines through as he effortlessly delivers his verses, leaving listeners eagerly anticipating what he has in store for the future.
Supported by Morojele Music Group, Lil Kizzle has found a solid foundation to nurture his budding career. The label's belief in his talent and vision has undoubtedly contributed to his growth and success thus far. As he continues to develop his craft and explore new horizons, Lil Kizzle remains focused on making an indelible mark in the music industry.
Aspiring artists and fans alike should take note of Lil Kizzle's rise to prominence. His dedication, passion, and undeniable talent serve as an inspiration to those chasing their dreams in the world of music. With each new release, he solidifies his position as one of Toronto's most promising up-and-coming artists, leaving an indelible imprint on the city's music landscape.
To experience Lil Kizzle's latest single "Racks Blue," head over to Spotify and give it a listen. Prepare to be captivated by his lyrical prowess, infectious energy, and the undeniable charisma that sets him apart from the crowd. As Lil Kizzle continues his musical journey, his star is undoubtedly on the rise, and it's only a matter of time before he becomes a household name in the industry.
© 2023, Tedfuel. All rights reserved.