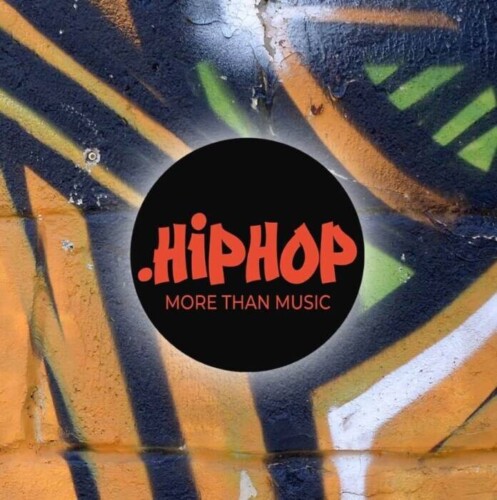 Quest to Build First Industry-Supported Digital Bridge between Web2 and the Web3 Blockchain: Dot Hip Hop, LLC Partners with The Cortex Network
The Hip Hop community may soon unlock new avenues for ownership, monetization, and control by connecting their .HipHop websites to Blockchain domains.
Dot Hip Hop, LLC, the domain name registry that operates the Top-Level Domain ("TLD") extension .HipHop, has partnered with Web3 content network, The Cortex Network ("Cortex"), to develop a watershed integration between traditional Web2 domain names and Web3 blockchain domain names. Once completed and launched, this solution will afford creators, for the first time ever, opportunities for connection with users and additional revenue streams through new kinds of digital objects enabled by a registry.
The Dot Hip Hop/Cortex partnership was first announced on July 19 at a private rooftop party in NYC hosted by Nolcha Shows and attended by top Web3 movers and shakers. The project has since made tremendous strides, kicking off Hip Hop's 50th Anniversary with elements of its planned integration of Web2 with the Ethereum Name Service (ENS) marked completed. Through this partnership, .HipHop domain owners will be able to register a Web3 domain that would ultimately work as a digital wallet address for blockchain transactions, giving .HipHop registrants the ability to seamlessly register a 'like named' Web3 domain name that is integrated with the Ethereum Name Service (ENS).
Additionally, through the minting of full non-fungible token (NFT) subdomains, domain owners can create an NFT namespace that will allow them to create new kinds of digital objects like music, concert tickets, merchandise and more. Finally, these integrated domains will enable publishing on the user-controlled Web3 Cortex Network with content hosted on IPFS (InterPlanetary File System), a decentralized peer-to-peer file system for managing data.
On these integrated Web3 blockchain domains, users will be able to publish just about anything they'd typically publish on a traditional Web2 website or social media platform, but within the blockchain framework, granting new opportunities for monetization, ownership, and community-building. By tying physical real-world experiences to digital environments and assets, creatives from all trades can provide unique and engaging experiences for fans.
Let's say that two iconic artists announce that they're performing a one-night show. They can sell NFT tickets as subdomains to the concert that unlock exclusive merchandise and other perks just for the superfans in attendance, stirring up unmatched levels of hype. This idea translates to other trades too. For instance, a fashion designer or painter can embed a digital identity into each of their works–kind of like a link that can only be accessed through a QR code on the artwork itself. Each person who comes in contact with it can add their signature and a note to the link, documenting their part in the piece's journey. This creates a provable history of the piece that anyone can access, creating buzz and turning the otherwise static work into an interactive experience for fans of the creator and their art.
"We are thrilled to be teaming up with Dot Hip Hop to provide a scalable foundation for user-owned content," says Leonard Kish, Co-founder of The Cortex Network. "Both of our teams value ownership in the hands of the creator, and we look forward to seeing the collaboration and creativity that the online Hip Hop community unlocks with access to Web3."
"There is a clear need for a solid community-owned home for Hip Hop culture. As my partner Monte Cahn will often stress, .HipHop Websites, .HipHop email addresses and now other types of .HipHop digital assets in Web3, offer creators more control and full ownership over content, user data, and fan interaction," explains Ajene Watson, Managing Director of Dot Hip Hop, LLC.  "The .HipHop domain extension is an immediate identifier that a platform and its creator are part of the community and global multinational culture of Hip Hop. The web3 layer would provide users of the .HipHop extension with an additional financial tool to generate, collect and protect the money earned from their talents. Web3 tools like this further support artist independence while advancing the community's effort to reclaim Hip Hop as its birthright."
Cortex estimates the launch of this digital bridge to occur before or during October 2023.
© 2023, Seth "Digital Crates" Barmash. All rights reserved.