Keyshia Cole is everywhere these days and you know what….I dont mind it one bit! From the radio with her new singles off her new album Woman to Woman to seeing her and her beautiful family on BET Keysh has got it all!……But that not stopping her wanna take a walk in her shoes? Be careful what you wish for…..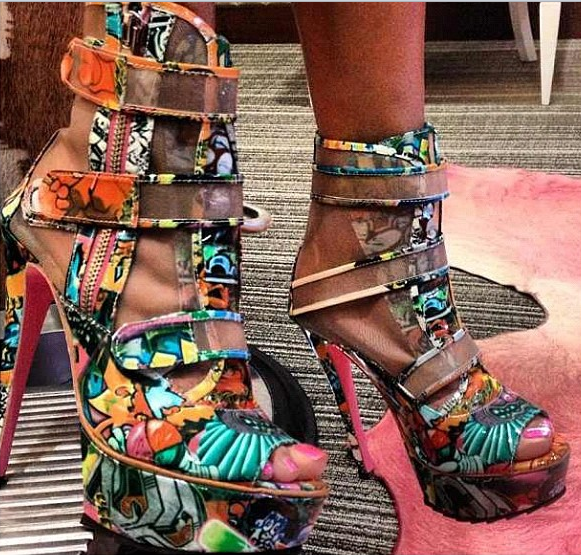 Keyshia Cole has teamed up with Steve Madden to design a few pairs of shoes to be launched in November….she recently chatted  it up with Power 105.1 The Breakfast Club about her new Steve Madden Collection….
"I've been talking about this Steven Madden deal for about four years now. I wanted to do a deal with Steven Madden because, when I didn't have any money and before I got my deal, I use to buy Steve Madden shoes. So I just want to make sure that I do really cute shoes that my demographic can afford.  I've already made all three and they will be featured in my videos and in the album packaging."
Well OK Mrs Keyshia get it while the gettins good! Her shoes are definitely funky….Im ok with the print but the straps don't sit too well wit me lol….. heres another pair Keyshia gave a sneak peek what do you think?
© 2012, @BWyche. All rights reserved.