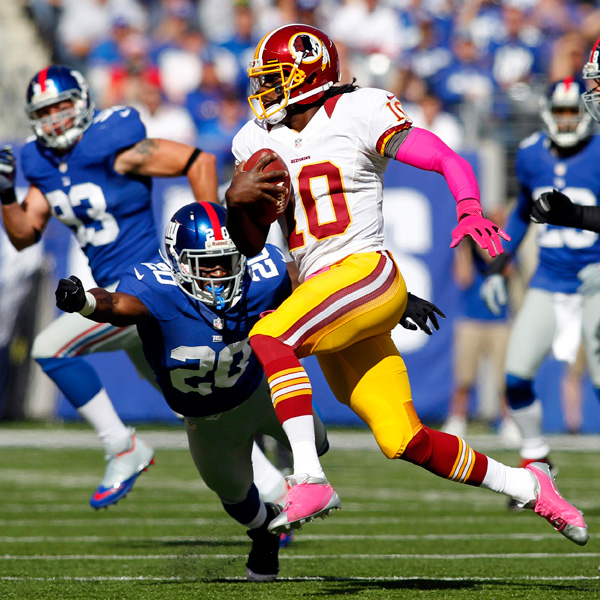 Tonight's Monday night NFL matchup features the New York Giants vs. the Washington Redskins.
The (7-4) New York Giants head to FedEx Field to face off against the (5-6) Washington Redskins. These two teams met week 7 in what was a remarkable game as the Giants defeated the Redskins 27-23. After RGIII had lead the Redskins up the field for what seemed to be a game winning touchdown, Eli and Victor Cruz linked up for a game winning bomb deep to rain on RGIII's parade.
Both teams are coming off big victories. The Redskins beat the Dallas Cowboys on Thanksgiving and the Giants defeated the Green Bay Packers last sunday night. If the Giants win tonight if would put them ahead of Dallas by two games and almost certainly end the Redskins postseason hopes. If the Redskins pull out the victory, things will get very very interesting in the race for the NFC East title.
Tonight I'm taking the Giants. With the last quarter of the season at hand, Eli and the G-Men always find a way to bucket down and make a run heading into the postseason. RGIII got the best of that Giants defensive front four in their last meeting and I'm sure JPP and Justin Tuck remember that very well.
Giants 31 Redskins 17
© 2012, Eldorado2452. All rights reserved.