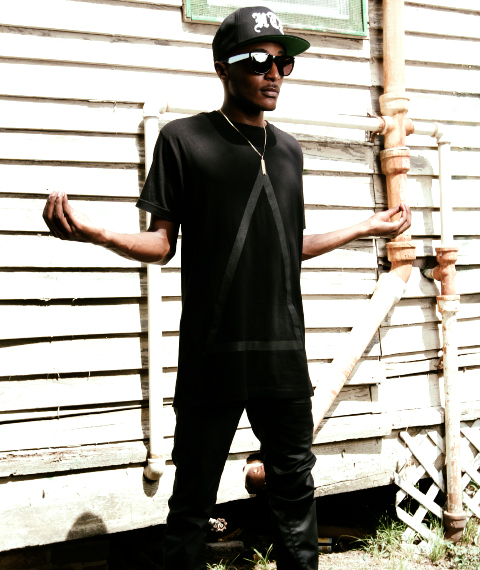 This week I was fortunate enough to catch up with Houston rapper/producer and capo of YSL, Sho Stoppa. My man has been doing his thing for just under a decade and looks to shake things up with his upcoming project. Peep his records and 'Who Got Next' interview below. #NoGimmicks
Sho Stoppa – Invitation Only
Sho Stoppa – Good
Whats going on pimp! Appreciate you taking the time out to chat with the beautiful readers of HipHopsince1987.com. Introduce yourself to the good people.
Stoppa: #YAYAOO I am the epitome of Young Successful and Living but just call me Stoppa. I am an artist and producer from Houston Texas and I have fun doing what I do.
Like every artist on the come up it takes time for your music to make it's way to the masses. I recently caught wind of you last week and had to jump the wave. How long you been doing your thing man? 
Stoppa: I could give you my entire life story, but to keep it short and sweet, I've been doing my thing for a little less than a decade now. Gradually progressing from that high school cafeteria rapper into the versatile musical artist I am destined to be. All while embodying the YSL way of living.
YSL… would you like to elaborate on the brand/movement? 
Stoppa: It's more of a lifestyle than a brand, encouraging people to not limit themselves, but instead enjoy the opportunities that life has to offer. YSL stands for Young, Successful, and Living – In order to live this way, you should lead, you should learn, you should listen.
I feel like there are a few artist out of Houston, TX that are right on the bubble as far solidifying themselves in the game. what do you think the formula is for the continuous success of Houston's Hip Hop scene? 
Stoppa: Well to be honest, there is no set formula in Houston. If I had to label one, I'd say its everyone repeatedly working together, staying consistent, and progressing. We wouldn't be the city we were if we didn't consistently raise the bar. That shouldn't be just the city's formula, that should be every artists formula, no matter where you are geographically. The best way to perfect these techniques is by living the YSL lifestyle. #YAYAOO
To my understanding you have a new project in the works with DJ Smallz titled "The YSL Project: Young, Successful & Living" what should current listeners expect and what do you hope to convey to your new listeners with this project?
Stoppa: Expect a soundtrack to my life. Every song describes a situation or moment in time I lived, and documented for my Lifers or fans to experience. Call it an autobiography if you will. Oh and shoutout to DJ Smallz this project is MAJOR!!!
Because of the position I'm in I was fortunate to hear a couple exclusives form the project. "Invitation Only" gon' make people feel some type of way! Take us to where you were mentally and physically when this popped off. 
Stoppa: Well… It was three am, and somehow I woke up in one of those 'I didn't know I fell asleep' modes, surrounded by the after effects of one of the livest, most epic kickbacks I've been to. As I recapped the night, it occurred to me that the entire vibe was memorable — I had to convey it in a way that everyone could feel that vibe when they had kickbacks of their own. So, I drove to the studio, cut on the Mic, and it just flowed. Now I live that night vicariously through every performance.
© 2013, @BWyche. All rights reserved.